Intelligent Conversations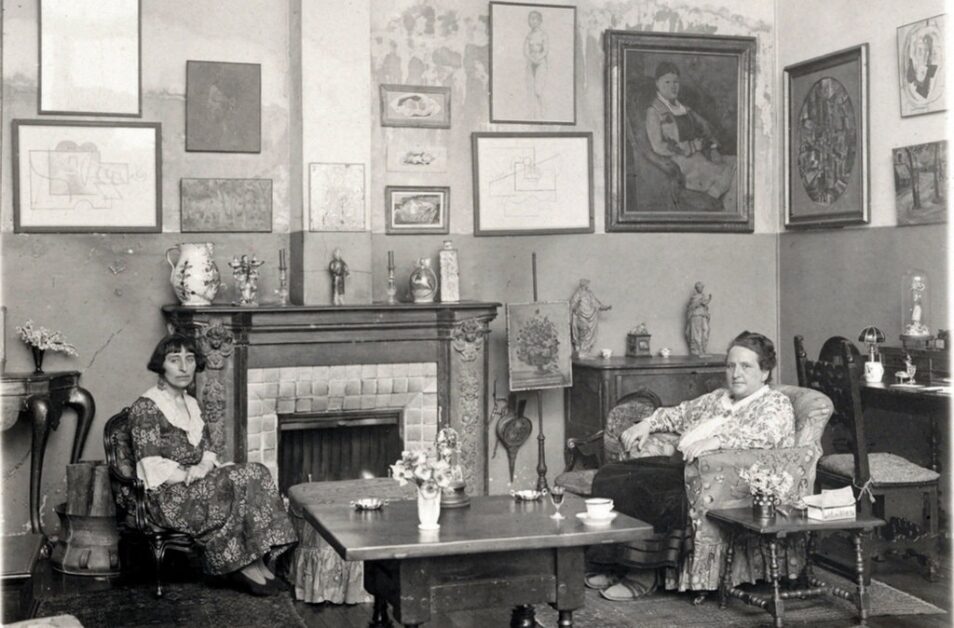 I've been in love with the idea of social salons for years. Not hair salons. The social salons like those hosted by the legendary Gertrude Stein in early 1900's Paris. Every Saturday the likes of Picasso, Hemmingway, and Fitzgerald gathered at Stein's apartment at 27 rue de Fleurus for drinks and intellegent conversations. I imagine the conversations here were not the typical cocktail chit chat I've experienced and wondered why these types of gatherings weren't popular now. Or, if they were, where were they?
Pursuing Knowledge & Fellowship
A salon environment seems like such a 'civilized' way to socialize and have meaningful conversations. To formally describe a "salon", it was a popular social gathering in which:
"individuals engaged in the art of conversation in pursuit of knowledge and fellowship".
Salons took place in the private middle-class (typically Parisian women) homes and occurred regularly, usually every week for a group of up to twenty to forty people. Most salons had a dedicated core membership but were always open to new members and contributors. Ideas and various topics, from science and philosophy to literature and art, were presented, discussed and debated in the salon. You might call today's book clubs a type of mini-literary-salon.
Expand Your Backyard
I love the idea of a regular gathering to share ideas. Something I realize now, with a lot more time for self-reflection, is that I have very few intellectual relationships or social interactions. When I lived in NY it was different. Not because the people in NYC are smarter, but because intellectual, cultural, globally important things happen all around you in NY. The art museums, the United Nations, the business centers, Lincoln Center, famous chefs, etc etc… these are the things you talked about because it was your backyard.

Then I moved to Maine. Now I live outside Austin, TX. Both wonderful places in their own right. But the backyards are different.
HaT Chat – our Virtual Cocktail Party
We recently had the first Heels and Tevas virtual Happy Hour – aka: The HaT Chat. What a hoot! There were 9 of us, from 3 different continents together on Zoom, each with our beverage of choice. We spent most of the time introducing ourselves and sharing our thoughts and experiences about managing through the current COVID-19 "Shelter-in-Place".  It was really nice to connect and share with each other. And, while we all knew someone on the call, no one knew everyone. We've decided to do another HaT Chat on April 26 and, if everyone likes it, we'll do it on the 4th Sunday every month at 5:00 pm Central US Time.
The HaT Chat will be scheduled for one hour, no agenda, and a safe place where we can feel comfortable asking questions about anything or venting freely without judgment. Cocktails are welcome (and encouraged) but not required. Still, the monthly HaT Chat isn't a salon. It's a girl chat. (The invitation is on our Private Heels and Tevas Facebook Page. If you're not with us already, go here to join us.)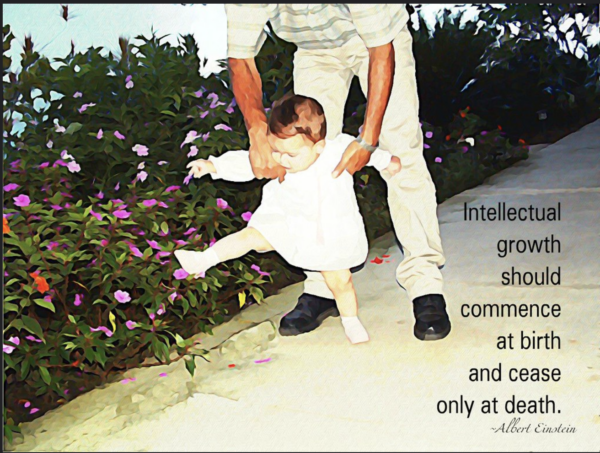 The Importance of Self-Cultivation & Intelligent Conversation
But I STILL like the idea of a regular, more idea-focused, intellectual salon; an opportunity to have meaningful conversations and learn. What do you think? Hopefully, I'm not totally alone in my curiosity about social salons because I'm going to schedule a few. I'd like to think of it as an opportunity to "self-cultivate".
As a woman over 60, sometimes I catch myself thinking "What the hell, Lynnelle. You're almost 63 years old. Why do you need to keep stretching?? Relax and quit pushing yourself!" And, sometimes I actually wonder if I'm wasting my time. Then – I slap myself and I'm back to normal – For me, I'll never NOT want to grow, to learn. I will forever want to "cultivate" myself.
So, at the risk of sounding verbose, I hope I'm not the only one who would find it valuable in joining a group of women that gets together (virtually) once a month to revitalize the art of conversation, foster the exchange of ideas in the pursuit of knowledge, new perspectives, and fellowship.
Are You With Us?
I'll be sending out more information on, both, the next HaT Chat (26 April) and the social salon (Name TBD …suggestions?) in the near future. If you have any questions or suggestions, contact us to let us know.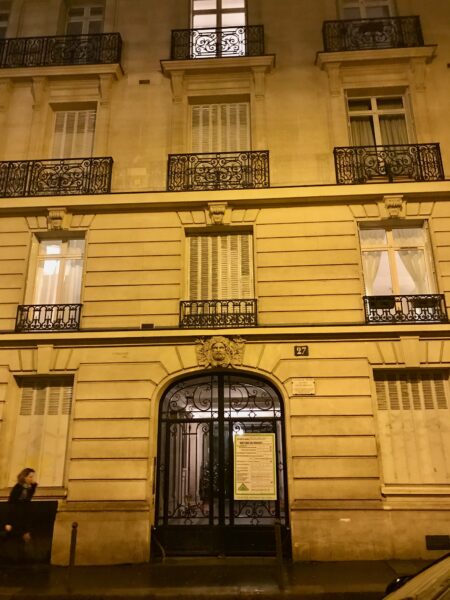 PS: When I was in Paris last year, I made it a point to walk by Stein's apartment building where she lived with Alice B. Toklas and where she held her Saturday salons. I stood there for several minutes just looking at this front door and thinking about the people who have walked through and the conversations that took place just beyond.
---
---