"What's a Teva?" is a question we didn't expect when we decided to call the blog, "Heels and Tevas" – at least we didn't until the first three people to whom Lynnelle mentioned our blog idea asked "Heels and whaaaat?"
The original Teva story from Teva.com
"Teva was born in the Grand Canyon back in 1984, when a river guide rigged two Velcro watchbands to an old pair of flip flops and created a shoe that wouldn't float-away. Three decades later, we've grown up into an icon of comfort and utilitarian style.
How you choose to live is the ultimate form of personal expression, and around here, we want to seize every second—to live light and loud. If you're up for anything and love the thrill of spontaneity, then we are your people. This adventurous spirit—the one that pioneered the very first pair of Teva sandals—takes form in everything we create."
​
Can we have a "Hallelujah"!!? We love that!
Barb here:
As a cruising sailor with no home on shore I live light, as an extrovert and person who lives to visit distant ports and make new friends on land and sea I live loud, and am up for pretty much anything. At 60, I am a Teva Diva.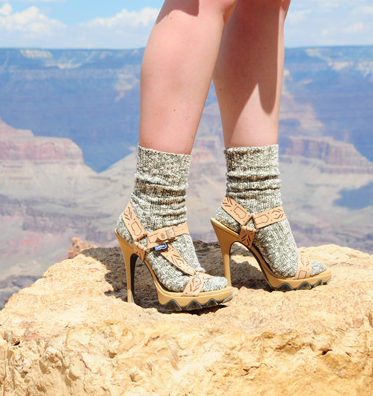 Teva spirit and Heels soul
Lynnelle here:
As a landlubber with a home on shore, I live light. An introvert who lives for exploring distant shores and inderstandingdifferent cultures. I live large and am up for pretty much anything. At 60, I have the spirit of a Teva Diva and the soul of a Heels Diva. Now – back to Barb and her Teva story.
Barb's Teva Story:

PART 1
A broken toe leads to the world's ugliest shoes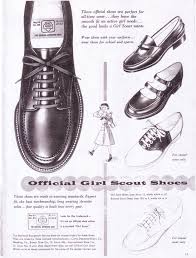 While I'm not a Heels woman (see bio), I've had a thing for shoes since I was a little girl—largely for shoes I couldn't wear. When I was 5, I broke the big toe on my left foot, but the severity of the injury was unrecognized for months while I walked on the outside of both feet to alleviate discomfort. (Before you all get all up about my folks, this was in 1961 in a very small northern Maine town when people did not argue with doctors. Or my people didn't.) Anyway, as a result I was eventually put in support shoes known as "Girl Scout Shoes".
I coveted Mary Janes followed by Hullaballoo boots. I wore PF Flyers (which I loved) and Girl Scout Shoes. (I did have patent leather dress shoes for church and dress up.)
Buying shoes was a challenge

.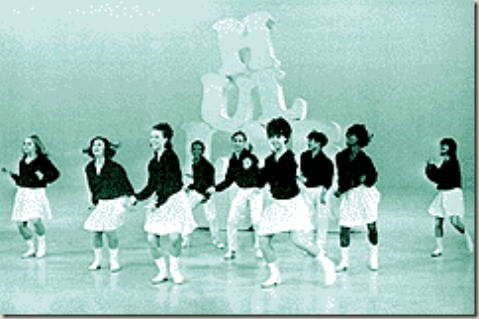 Hullabaloo Girls – & their coveted boots, circa 1963
As if that weren't enough to bear, I inherited the long feet from my mom and the skinny feet from my dad's sister. One of my uncles would introduce me as, "Barbara, my big-footed niece." I did not make that up.By the time I was in junior high, I wore a 9 ½ 4A shoe—which are still a bit rare and only made by the better shoe manufacturers.
Barb's Teva Story:

PART 2
Meeting my first Tevas
I believe Tevas are the first mass marketed sports sandal in the US; they were certainly the first I discovered—in an outdoor sports store in Bethel, Maine. By this time, I was sailing with EW and walking our Black Lab, Coffee, on Maine's sandy and rocky shores. I wanted a shoe I could wear from boat to shore that would stand up to getting wet every day and dry quickly. Unfortunately, at the time Teva only sold a variation of their first (original) style and (you guessed it) would not fit my narrow foot. No Teva's for me.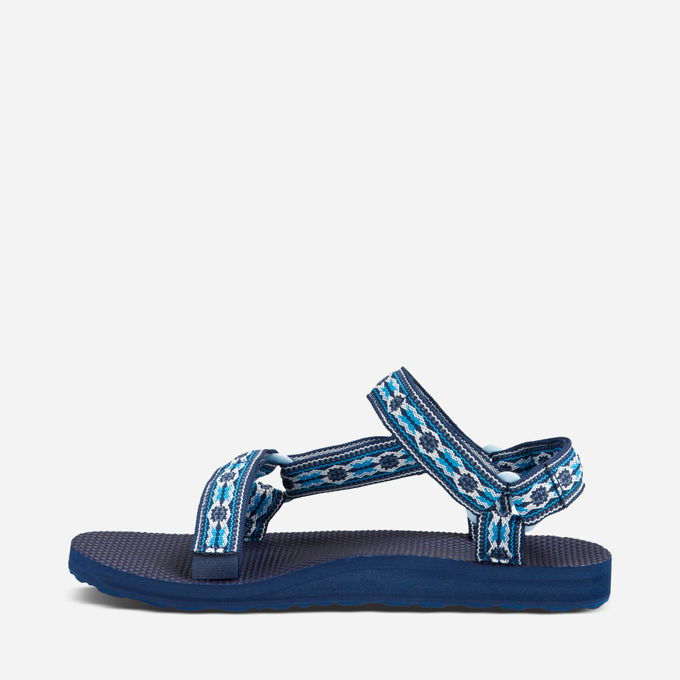 Finding the Tirra Teva Model
Fast forward again to after we sold the house and moved aboard La Luna. Now I really wanted shoes that I could wear on the boat, in the water, on the beaches, and when walking a mile or two to whatever island's only store. I didn't want flip flops for the same reason that the river guide made the first Teva—they come off and float away.
Since I'm a Teva Woman 85% of the time, it would be nice to remember when I tried on my first pair of the Tirra model, but I do not. I do know that the multiple Velcro straps could be configured to hold my feet securely and comfortably and I was thrilled.
As we cruised, I learned that one cannot purchase Tevas all over the world. In Trinidad, I met a woman who assisted her husband with his circumnavigation, flying in to various ports she wanted to visit and from where she consented to sail. She also loved Tirra Tevas, had a high income, and knew that they couldn't be purchased in remote ports. Whenever she bought a new color, she bought two pairs, keeping one pair at home and packing the others into her sailing duffle. (Yes, I had Tevas envy.)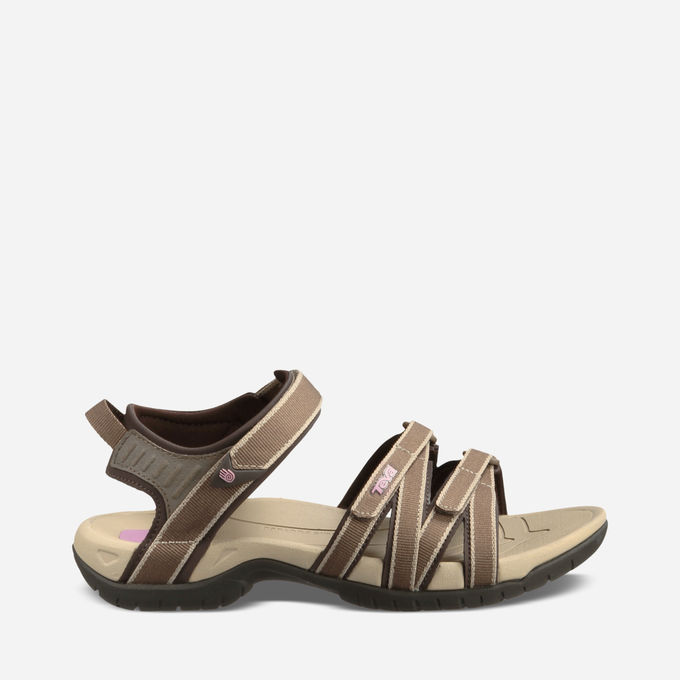 Cruising women over 60 (and cruising women much younger) pretty much all have a favorite sport sandal or three. For me, it's Teva because they were the first to fit my foot and I'm loyal. Also I really hate to shop for shoes. I can purchase a size 9 Tirra and know for a fact they will feel like home to my feet every single time. When we take off again, I plan to have at least two pair because—Tevas. I don't want to ever be without them.