The Art of Zen and the Garage Sale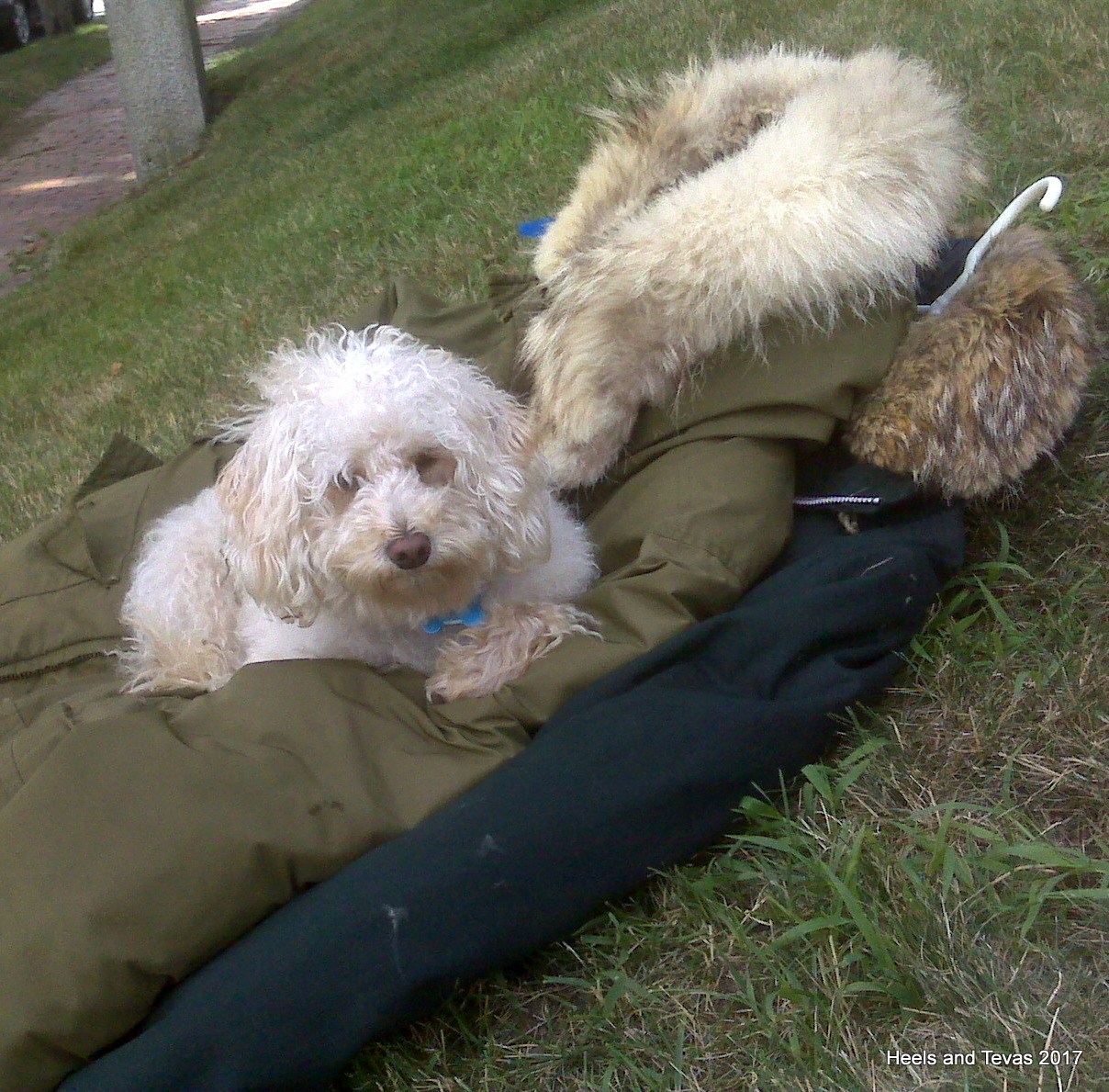 Whoopee! We Sold Most of Our Stuff!  Garage sales can be Great Fun!
Barb here.
Lynnelle is the first and only shore-based Friend-for-Life I've met after moving aboard. When we met, EW and I had been living on La Luna for a few years so she missed the eight insanely busy weeks of fun and adventure between viewing the boat and selling the house. 
Our Home Sale Was EPIC
We moved everything we wanted to keep upstairs, blocked off those stairs and marked prices on everything on the first floor. EW stood in the back yard with the tools and our friend Ellen joined me in the house. Wearing carpenter's aprons to hold the money, for the first two hours we simply raked it in, made change and bargained just a bit. When dealers complained we weren't coming down enough on the antiques we'd had appraised, I told them that their profit wasn't my issue.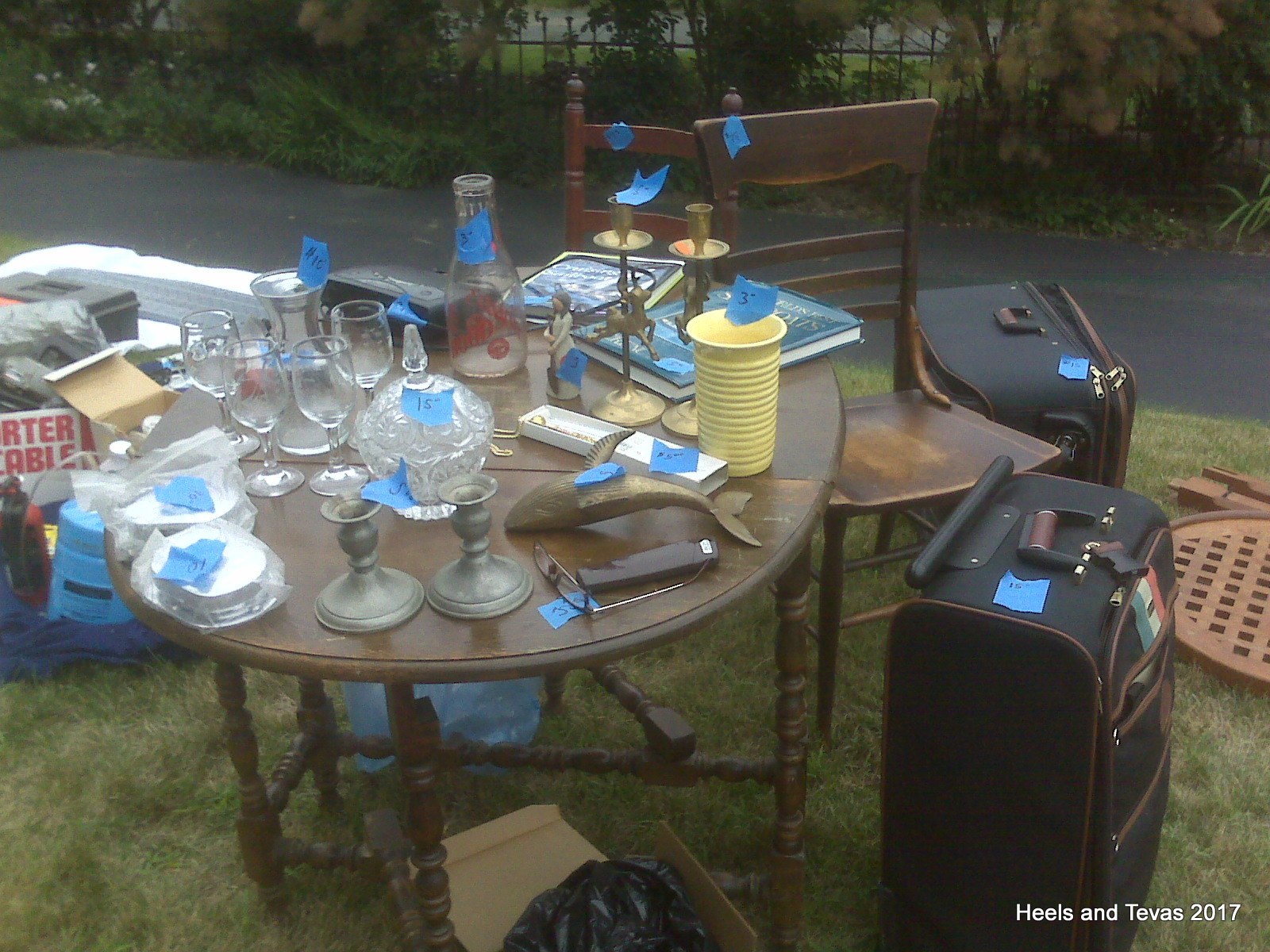 This was back in 2002, when ads in the paper worked well for garage sales. I had written one that stated we were readers, fixer-uppers, skiers, and boaters who were selling out to go live on a sailboat. People were lined up on the porch before I had time for a shower. EW tied our large, boisterous and loud Black Lab in the back yard near the tools, keeping early shoppers out of the yard until we were ready. Still, we had to open the doors early because so many cars were blocking traffic on our dead-end street.
Making Room for New Adventures
What a day! It was busy, mostly fun, and profitable. We got rid of all of the big items, most of the precious items, and a lot of "junk". The true junk was taken to the dump, other stuff to Good Will, and a few items to storage. We lived aboard the boat in Maine for a number of years, and participated in three other sales—the last one with Lynnelle and our dear friend Rhoda who were also leaving Maine in 2010 for new adventures.
Now that we've lived on the boat for 15 years, we've learned that things accumulate, even in a small space, and we don't always follow the rule of getting rid of one thing when another comes aboard.  Currently in St. Augustine, we sell items on a cruisers' website. When traveling, it's easy to join an impromptu yard sale where cruisers can swap junk—er—great stuff. As my yoga instructor would say…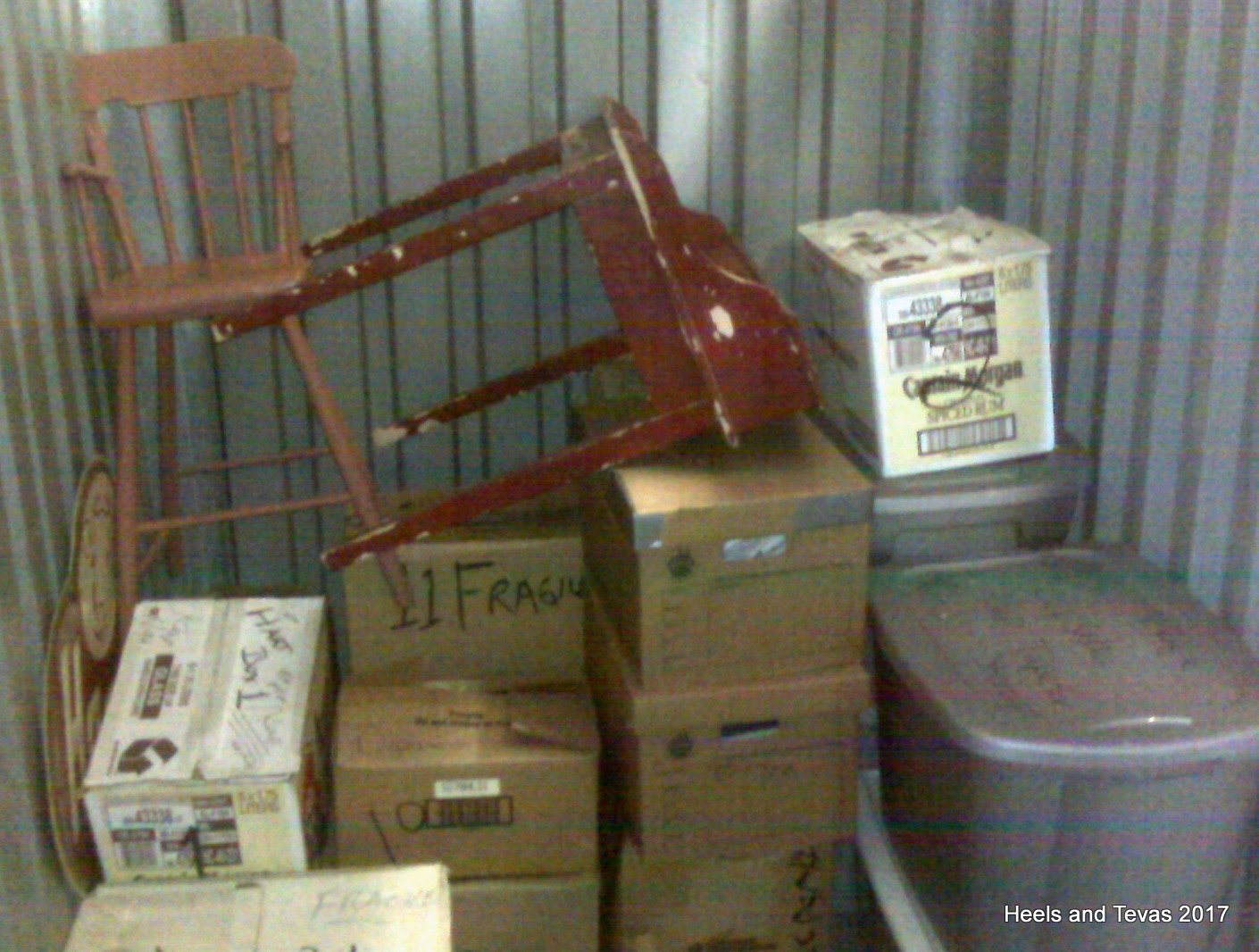 "Let it go. Let it completely go."
[divider style='full']
Lynnelle here.
Well, this weekend's garage sale was a success as you may have seen from Saturday's Facebook post.  I DO wish, however, that I'd been around for Barb & EW's 'estate sale' in 2002, even though some of the treasures found there would likely have been part of Saturday's garage sale as I continue to declutter, downsize, simplify – whatever you call it.
Garage Sales are a Double-Edge Sword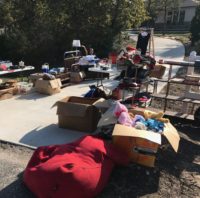 Saturday – Garage Sale Extraodinaire
A garage sale is An Event; a lot of work, sorting, setting up, pricing, getting ready. Then the day of the sale you're meeting folks, chatting, haggling, engaging. Afterwards you're sorting, cleaning up and giving away or putting away. It's actually not a terrible experience – and can be fun if you let it. I loved meeting several of my new neighbors who came by. I also loved seeing the kids of people who came by. Each one got to pick a stuffed animal from a TON of animals collected by Kurt's girls – most of which still had the tags. (No, we didn't try to sell gross, slobbered-up, used, baby dolls.  We did have a bin full of Barbie dolls.  Those went f.a.s.t.)
A garage sale is an exercise in letting go, as Barb noted in her closing above. Letting go is difficult for me. Unless it involves a terribly bad experience, I appreciate and hold on to things in my life. (I also hold on to and keep connections/relationships alive, which can present a different set of challenges – but that's another post for another time.) To me, most of "my things" are more memories and symbols than "THINGS".  (I explain the difficulty of getting rid of 'things' more in one of our Capsule Wardrobe posts.)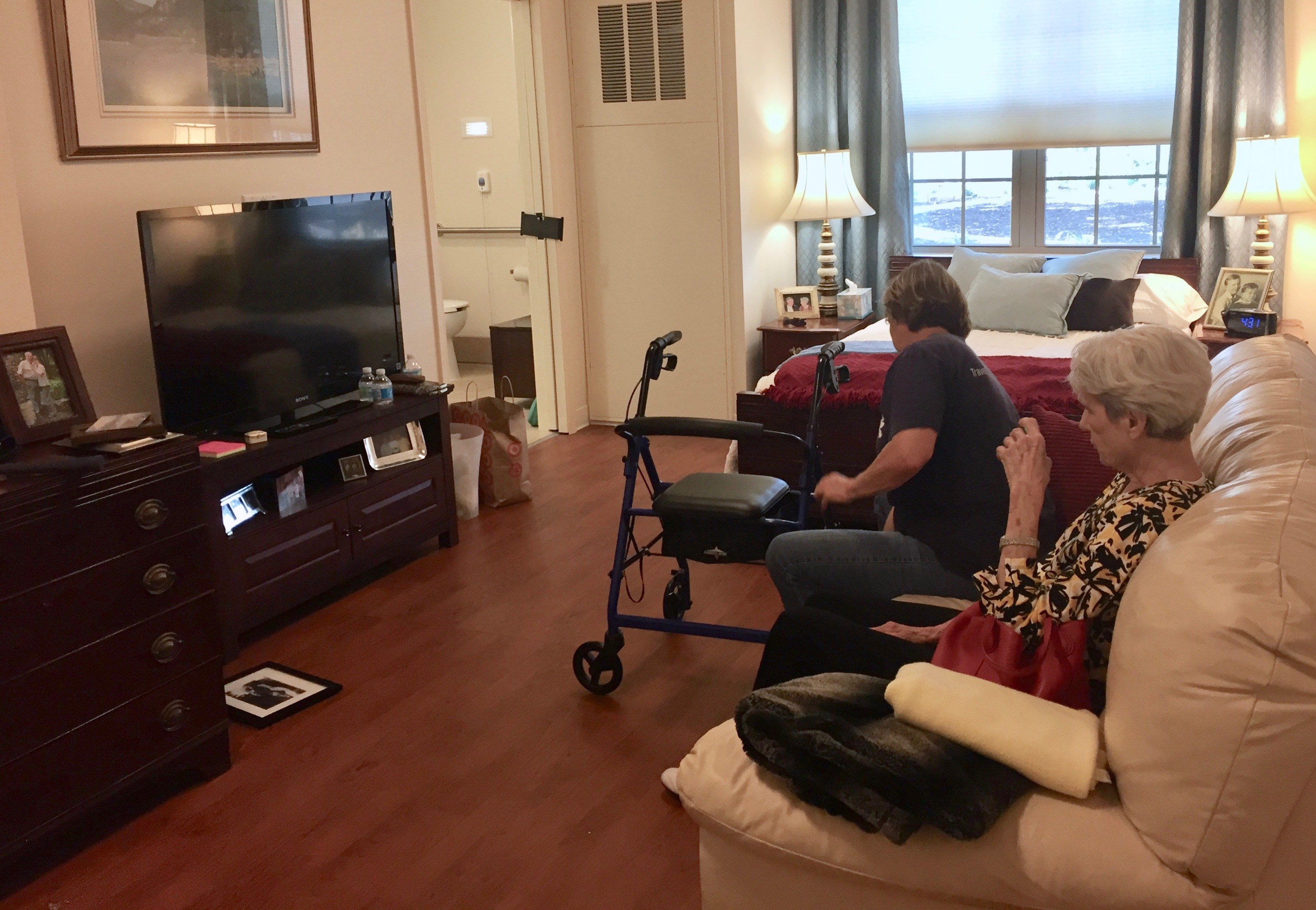 Mom's room at Poet's Walk Memory Care
In Saturday's garage sale, we had a lot of Mom's stuff – clothing, microwave, TV & coffee table, drapery, etc. etc. Sad. It made me very sad. But, happy for the college student who would now have a decent TV table and foxy, not too terribly old-lady draperies and a mighty-fine hand-knotted wool carpet in her new apartment (thanks to her Mom who purchased the items).
I sold 2, expensive (for me) area rugs. One, I purchased in 1999 after buying and renovating my Manhattan apartment in NYC. I loved it!  I found it at ABC Carpet & Home, it wasn't an outrageous rug, but it would have lasted for decades longer.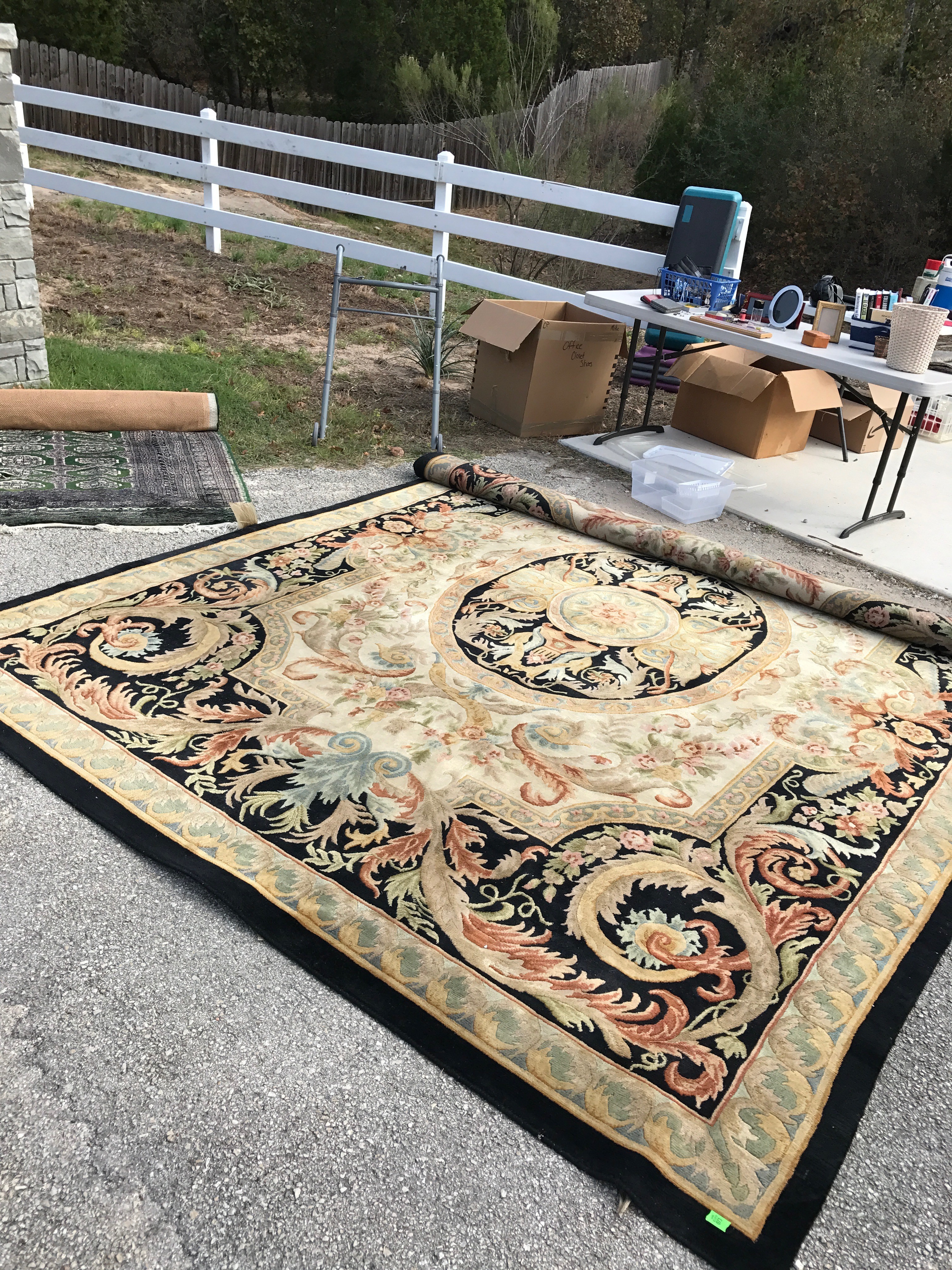 Symbols of my independence. $100/ea
The other was the afore-mentioned eastern, hand-knotted, wool rug I purchased in 1994 from an antique rug dealer in Dallas. That one, again, wasn't outrageously expensive, but I purchased it with my first bonus check after buying my first house on my own. Without a man.  So these rugs were more than "RUGS". They were symbols and reminded me of two meaningful events in my life. Neither are my style today.
Will my style and preferences evolve back again?  Who knows. Will I actually lose the 15 pounds and fit in those size 4 pants again? Who knows. (or… Who am I kidding… I'm not saving the pants either.) The rugs went for $100 each. It still knocks the wind out of me a little when I think about it. But, it's only been 1 day. Time heals all wounds. So, they say.
"Let it go. Let it completely go."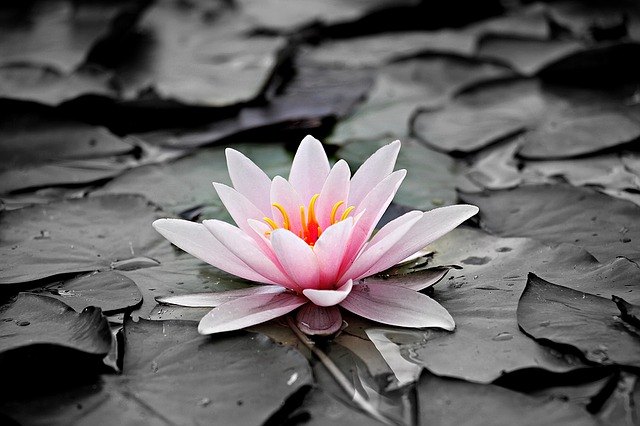 ---
---