The Secret to the Perfect Vacation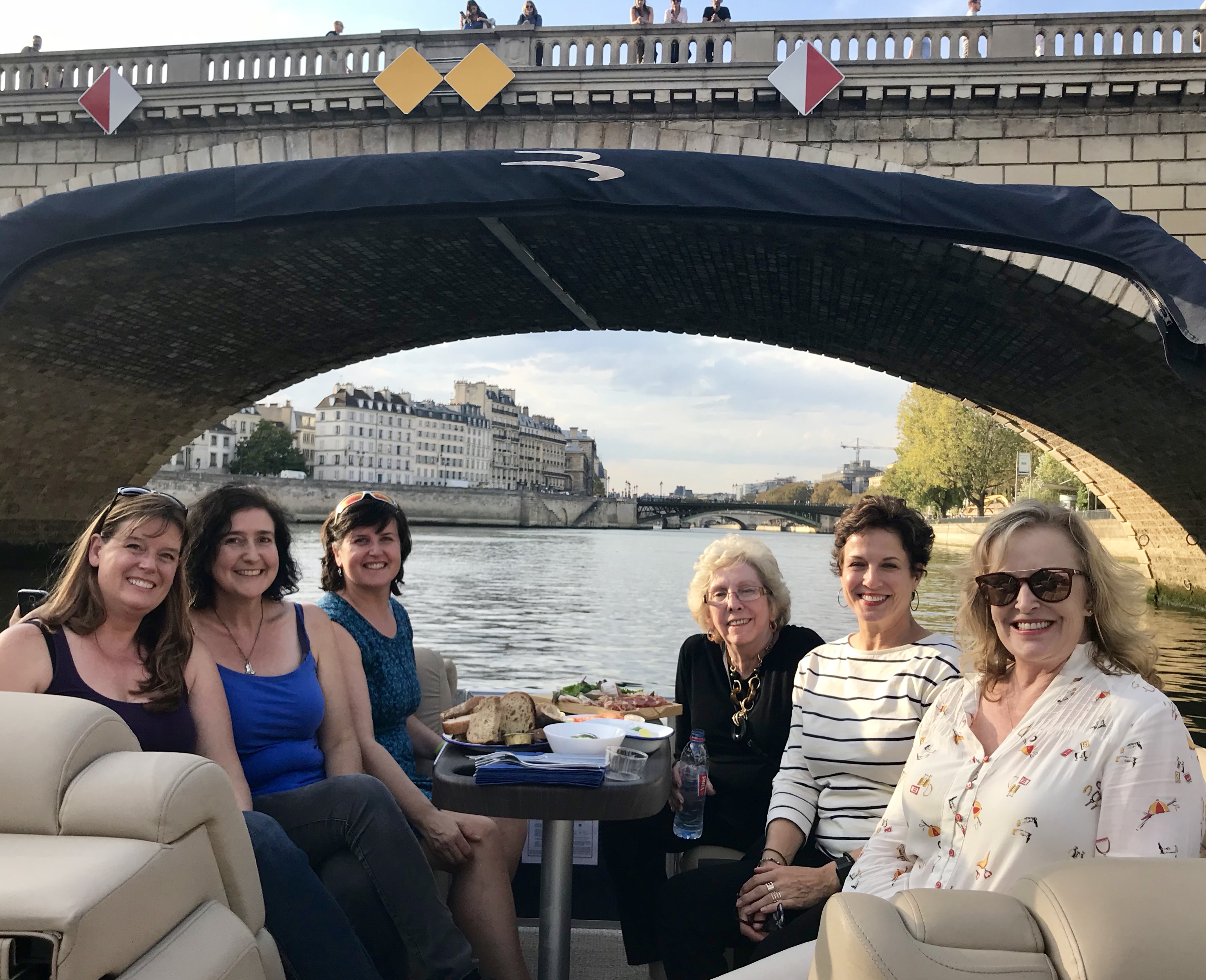 We all want the perfect vacation. Plan as we might, sometimes things don't go the way we expect. Reservations are made, itineraries have been mapped out, time and dollars have been budgeted and paid… and then bam. I made the apartment reservation for our October Paris trip last NOVEMBER. Confirmed – paid – done. Or, so I thought.
The Perfect Vacation Confirmed – Or, so you thought…
Then, with a little over 2 months to go and I got a message from VRBO. The apartment was no longer going to be available.
WHAAAAAT??
The owner had a medical issue that required him to cancel our rental. That was a bummer, but I was thankful that MY "issue" wasn't health related." Regardless, with less than two months to go and I had to find:
An apartment in Paris,
For 6 women,
In a safe area,
For a reasonable rate,
Quickly.
I love VRBO. Even with these unexpected unknowns, our "new" apartment in Paris was every bit as much of a "Parisian Apartment" as the first one.
The new apartment ticked all the boxes reasonably well, but it wasn't without a bit of stress. (And an additional $1,000.) But, the point is it s was till over 2 months until the trip started and we'd already overcome a big "bump".
Trust me. There were more bumps we had to deal with during our week. Paris in October, the weather is always a surprise. Six women in one, small, Parisian apartment for a week. Enough said? French strikes, French protests. French traffic. Itenerary stafus. Colds, Jet Lag, and blisters. You name it. You can name it? It can happen. No. It WILL happen. Count on it. When traveling, you have to go with the flow to make sure you have the wonderful time we're meant to have. It may be different than you expected – but wonderful, none-the-less.
 Flexibility is the key.
When I was planning the October Heels and Tevas Paris Trip, the city closed down the Eiffel Tower. It was the height of the tourist season as I planned our trip. The tower employees decided to go on strike to protest the "monstrous" lines of tourists wanting to go up to the top. For the Eiffel Tower to be closed surely disapointed a few visitors' and required them to change their plans. . The strike was over and the tower reopened a couple of days later, but if your tickets were for Wednesday evening or Thursday – and you're leaving Paris on Friday, you were out of luck.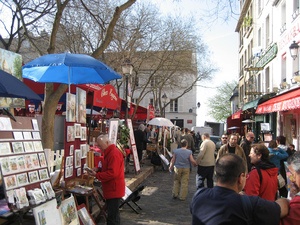 The 2nd thing I saw was an article about the artists on Place du Tertre. Place du Tertre is an artist-filled (primarily painters and portraitists) square in the middle of Montmartre. These artists apply for (waiting list up to 10 years) and pay rent for their space, where they are allowed to paint and sell their art. (approx 3 square-feet). Some have been painting here for over 50 years. Evidently the cafés around the square continue to take up more and more of the sidewalk/street area pushing the artists further and further to the edge of the square – or, as one artist puts it, "into the gutter".  If it continues, they say they will all "move to another square down the hill".  Place du Tertre is one of the most visited squares in Paris and has been a destination for tourists since before the Eiffel Tower was around. Can you imagine if the location of THIS landmark site changes?
Be Prepared – But Be Flexible
After reading about the strike at the Eiffel Tower and the disgruntled artists at the Place du Tertre, I realized that either, or both of those events could easily occur again – or something equally as disruptive – in October while we're there. When I mentioned this to a friend, she said I was being negative. But, I disagree. Considering situations like this isn't a negative outlook or being a DebbieDowner. It's important to anticipate some of the things that happen – but don't EXPECT them to happen. There's a difference. Stay flexible, be open and ok with last minute changes – especially those you have no control over – and any trip you have will be great.
The six of us lucky ladies ended up having the best trip ever, even if it wasn't the exact trip we planned.  How exciting is that!!!??
---
---