Weight: Time: Fortitude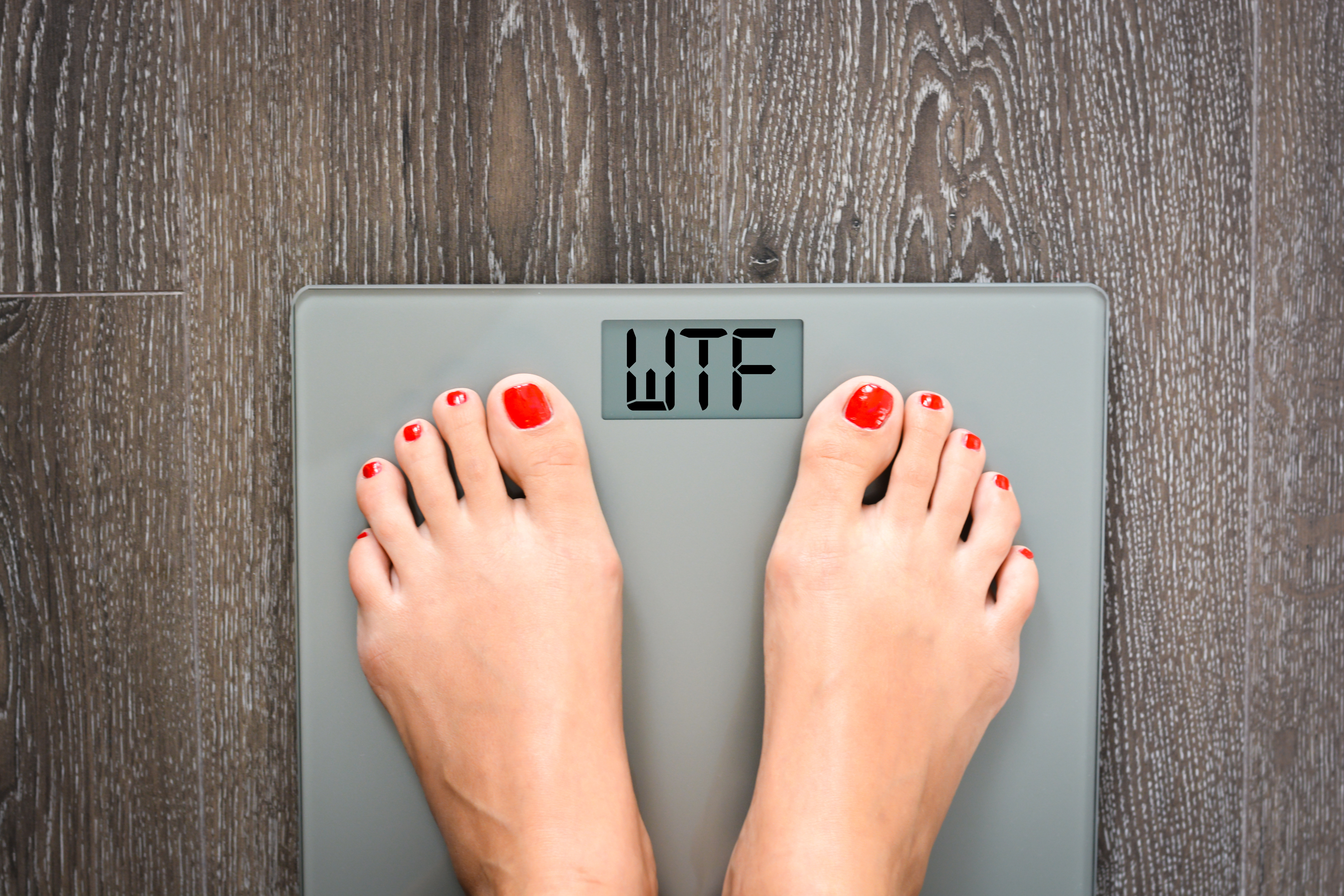 …the nicer "WTF" of weight management after 60
Barb here.
A long, long time ago (five years) I wrote a post on fitness and aging for another blog. It was hilarious and brilliant. The premise was a warning to younger women that now, right now is the best time to get in shape.
Why now? Because, trust me, it only gets harder. I don't care how old you are, if you're an adult woman, it will be easier this year to lose weight and get in shape than it will be during any time in your future.
With the wisdom of age sprinkled with 20/20 hindsight that old post may have been brilliant and funny, but it only told half the story. I did get in shape when I was younger.
More…
Thirty-eight years ago as a new college grad I started running 5 miles a day, actually competed in a road race, and climbed Maine's Mt. Katahdin.
When I was a sales manager, wife, and stepmom 25 years ago I somehow found the time and energy (perhaps motivated by enjoying a bit of quiet) to get in shape and I still fondly recall my size 10 dresses and suits from that era. I called that my "Mo's in High School Weight".
A number of years later after another few months of diet and exercise, my "Marc and Jenn's Wedding Weight" was five pounds heavier and the dress was a 12.
A few more years after that, the weight I reached for another wedding was another 5 heavier still, I wore a modern foundation garment under that size 12 dress, and while I didn't name the specific poundage it has become my goal weight for all future attempts.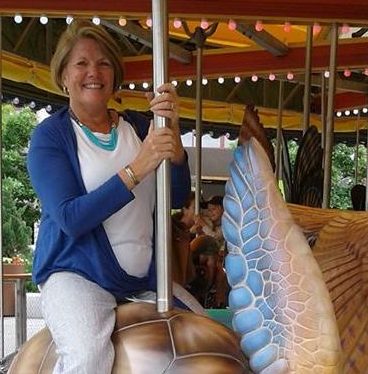 Now, at 60, I stand behind my statement: Get in a healthy shape now; it only gets harder as we get older.
However, I missed the most important lesson: Once one gets in shape, it would be good to remain in shape. (Now there's a concept.) As I look at my current size 16 self I realize that it wasn't enough to get it off if I didn't keep it off.
So here's the kicker:
It's not just about what you or I do at this age, it's what we do after we've achieved some success.  It's about:
Getting off your butt & moving
Snacking less
Choosing healthy alternatives
 Acting today (and every day) in a manner that helps us be healthier today than we were yesterday, and more active and able next month than we were this month.
Knowing our triggers and telling our beautiful, smart self that the chocolate we crave will not help us to actually achieve our goals for health OR make it easier to get through whatever task has us stymied.
Learning to plan ahead for healthy snacks and walking away from emotional eating.
Because just as I can tell you when I lost the weight, I can tell you when I gained it.
When I moved to the "city" of Portland.
When my mom was ill.
When my dad died.
When we sailed in to St. Augustine in 2015 and had a challenging year.
I do not want to be a size 16 for the rest of my life and this is the easiest it will ever be for me to lose weight and get in shape.
And this time, I plan to keep it off.
I hate to imagine my vibrant, funny, and oh so revered 80-year-old-self wearing caftans on her size 18 body and plotting a weight loss regime friendly to 80-year-old-joints that have been asked to work too hard for 25 years.
I think I just threw up in my mouth a bit.  If that doesn't motivate me, nothing will.
Lynnelle here.
I think most of us have "Marc and Jenn's Wedding Weight" markers.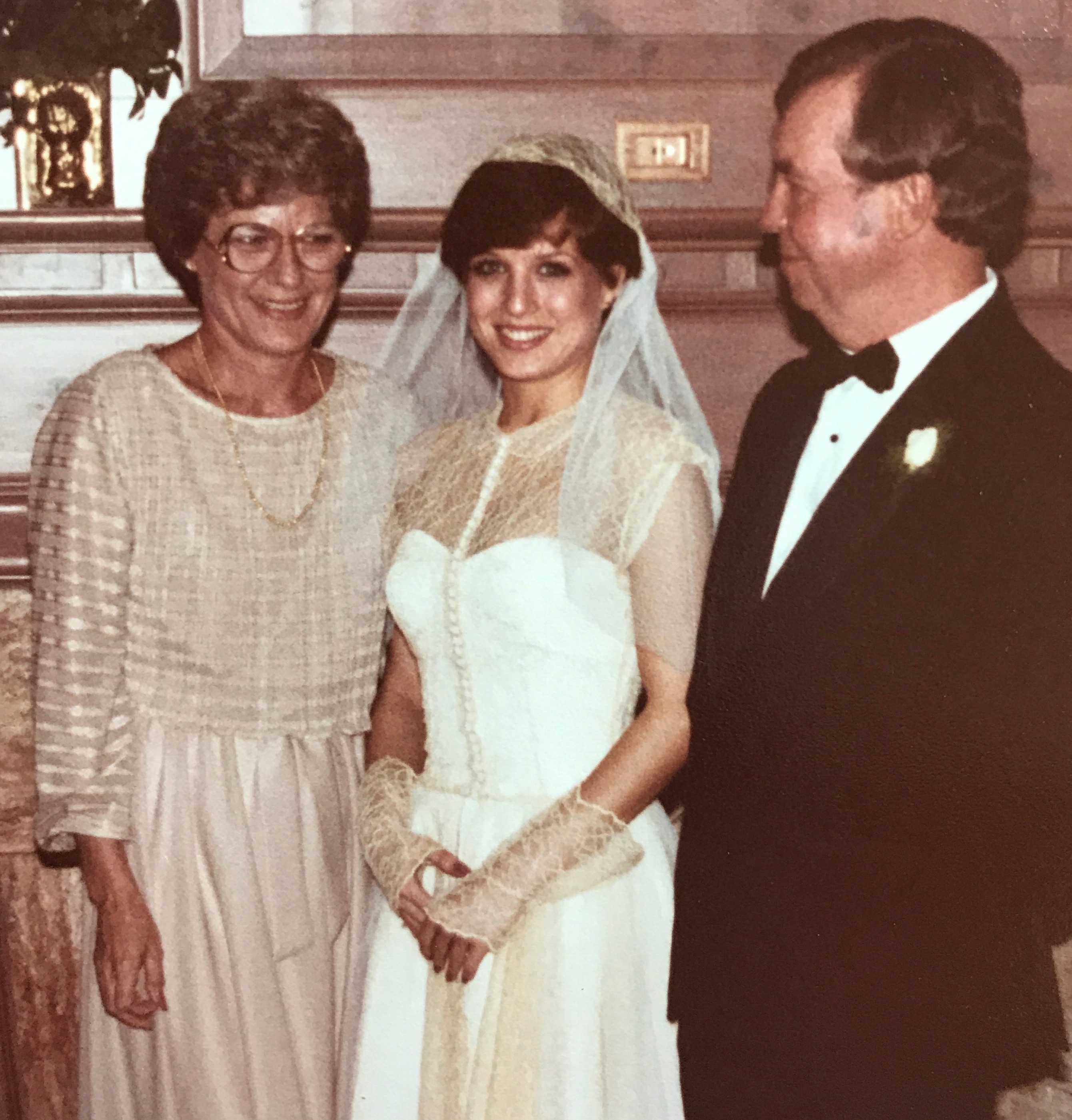 Mine are:
1st wedding weight – 115
1st divorce weight – 125
2nd wedding weight – 119
2nd divorce weight – 130
3rd wedding weight – 120
3rd divorce weight – 133
burying Dad, moving mom to memory care; moving from Dallas to my sister's; building a house in the country; moving into said house in the country; quitting my job, turning SIXTY, starting this blog… – 139+/- (which we all knows that is 140-ish… trying not to put that in print too much.  Although it grossed me out when Barb said this earlier – I think I just threw up in my mouth a bit…)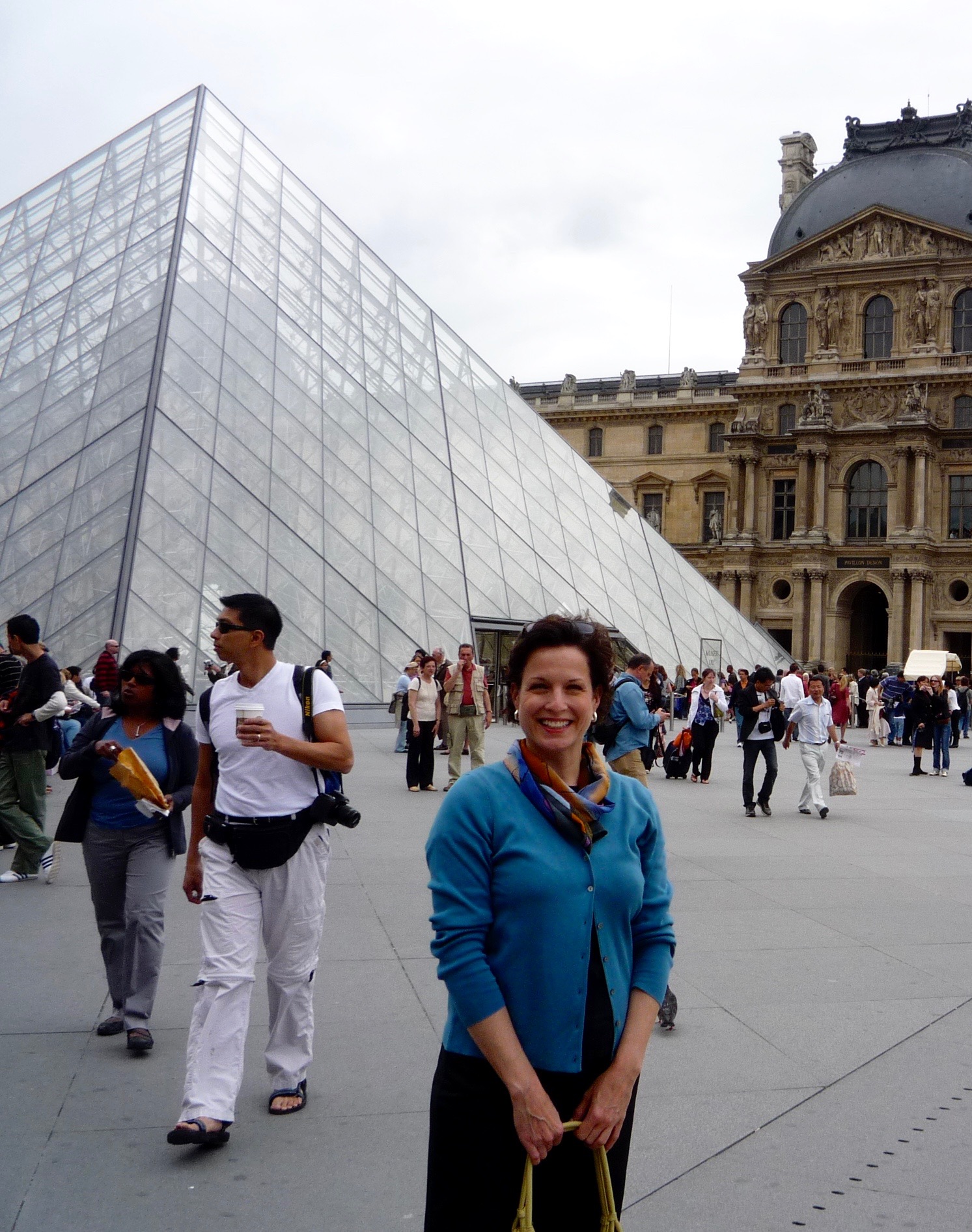 If I can get back somewhere between my "3rd wedding weight" and "3rd divorce weight" I'd be ecstatic! But even getting back the 3rd divorce weight, I'd still be happy.
My dress size might not be 16, but the issues Barb notes are the same and the points she makes are universal. Being aware of and avoiding your triggers for mindless eating; the discipline to say no to a craving – just walk away; regular exercise; life goals versus date driven goals (i.e. 4th wedding).
Something that helps me is accountability. Some might call it a guilt partner; others maybe "a partner in pain". Whatever you call it, having someone or something to check in with can give your goal a structure – and failing to work on the goal an embarrassment. Maybe; although I am pretty good at managing the embarrassment as I mix my evening cocktail instead of meeting Karen for our Barr workout. Maybe your guilt partner should be someone other than your sister.
To help me stick with it and to provide more structure, I like trying workout / fitness apps. It can get expensive if you don't watch it, but most have free versions, so you can try before you buy. Some require your credit card info when signing up for the free version so you'll need to watch the calendar and cancel before the deadline if you don't want your card to be charged. Regardless, there are many you can try. If one works for you it may be worth spending a few dollars – no?. Here's a list of apps I've tried / am trying.
Let me know if you've tried any of these, what you think, and if you have others you like. I'm likely not using these to their full potential so I'm interested in your experience.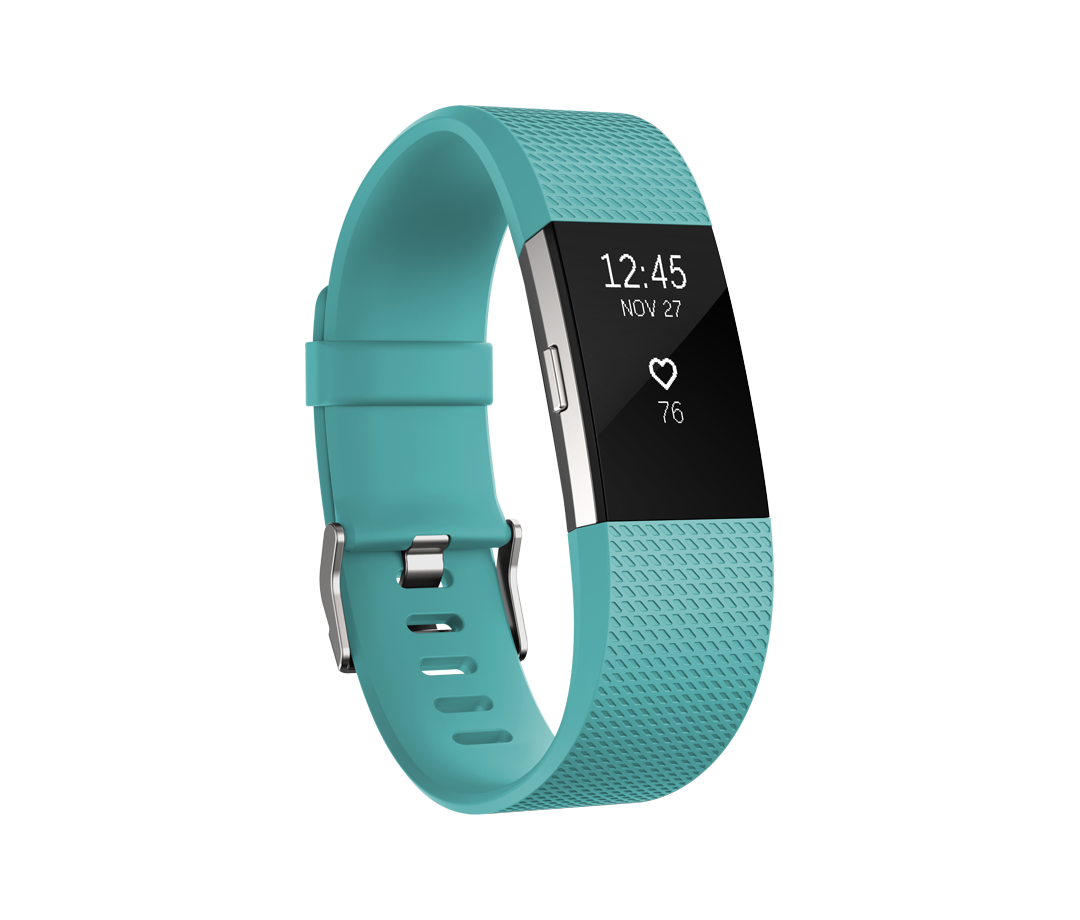 Also, I'm trying to use my *iWatch to track steps, exercise and sleep. My sister uses this *Fitbit. It seems the Fitbit online system is way more informative and easier to navigate than the iWatch, but unfortunately you can't even check it out without signing up. Good news is you can sign up for free, even if you don't have a Fitbit yet. I'm not sure if all Fitbits are the same, but I think I'd like to try one. I haven't found an iWatch dashboard similar to the Fitbit's. Anyone have feedback?
* FYI, FitBit & iWatch links above are affiliate links, which means that if you click on one of them and actually buy something, Heals and Tevas will get a % commission. You can see our Disclosure and legal stuff for more details or let us know if you have any questions. 
---
---