Cashmere – If I Won the Lottery (#IfIWTL)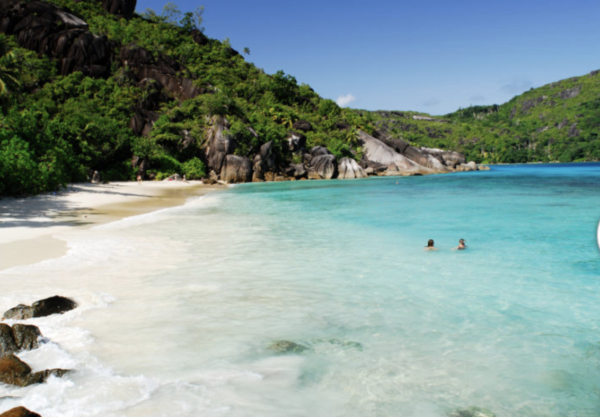 If you won the lottery, what would you do? This isn't meant to be a math lesson on probability, just an invitation to dream. And by dream, in this case, I'm talking about fluffy daydreams – not big, Law of Attraction dreams. (Which I believe, by the way, are scientifically possible.)
Fluffy dreams are dreams of things you'd like to see, do, or have if time, money, the environment, the law, (etcetera, etcetera…) were not issues. Just because we won't have it, see it, or do it, it doesn't mean we can't know about it or learn from it. Keeping an open mind means we can't discount things just because they don't directly apply to us, right? Fluff dreaming can help us remain open to new things and to think more creatively.
So, it's in this spirit that we start the "If I Won the Lottery…" column.
Fabulous, Cashmere Sweater
For the first submission, I'll start it off with something …you'll probably say is boring, but I've been lusting after it recently, so I'm going with it. If I won the Lottery I'd invest in the most beautiful basic black, cashmere cardigan.
I saw this gorgeous sweater on the Goop site. It hits at the right spot on the hips, is light-weight, the buttons are a bit larger and spaced appropriately to avoid 'gape-osis' if wearing on its own. I'd wear it with a white shirt or buttoned up on its own, with a pair of jeans and shortie boots. Going out to lunch with the girls, throw a nice Hermes scarf around your neck, put on a pair of small-ish hoop earrings, keep the makeup minimal and the lips bright red.
Sadly, with a price of $595, I am no longer in a position to make this kind of purchase. But, If I won the Lottery (!!) this is one that I'd likely buy.
Almost-as-Fabulous Cashmere Sweater
Looking for something less 'rich', I found this Vince sweater. Again, it is a nice length – maybe even a tad longer than the Goop sweater, but it looks really nice and fitted yet still loose enough for layering. The striped pattern in the wool adds some interest and it has pockets, as the Goop sweater did. This one's a little more affordable, but at $210 it's still a bit steep for me, unfortunately. A beautiful sweater.
I wasn't sure about the stripes, the smaller buttons, or the fit. It didn't look like it would layer well or 'sturdy' enough. So, searching on I found this Aqua cashmere sweater. It has a similar V-neck and the larger, well-spaced buttons. The wool looks to be a quality thickness but still not bulky. But just as I was getting my hopes up (the price was less than $60!), as I'm writing this post the only size left in the sweater is XS. I am, without a doubt, not a size XS.
I didn't give up. I hadn't heard of the Aqua brand, but further searching resulted in another black cashmere sweater by Aqua available at Bloomingdales. Is this the same sweater as the one on Amazon? This Bloomingdale's picture is of much better quality and the picture on Amazon shows a black tee underneath, so it's hard to tell if it's the same sweater. The pricing isn't the same, but $99 for a good quality cashmere sweater is still a steal.
I stuck with V-necks in my search. A basic black scoop neck cardigan (cotton, until now) has been in my wardrobe forever. I wanted to shake things up and go with a V-neck now. Getting my now out-of-control closet back under control and whittling its contents down to a minimal capsule wardrobe is STILL a goal. I swear it is. The black V-neck will be an important part of that capsule. More to come on that – and if you are interested in minimizing your wardrobe and actually doing it – let me know. I think I need a support group.
So there you have it. If I won the Lottery, I'd invest in the ERICA CARDIGAN on the G Label. But, I didn't, so I sent Santa a hint with a link to the Aqua Cashmere V-Neck sweater from Bloomingdales. "Boring!", you say? No. Because, here are the short booties I'd also buy if I won the Lottery.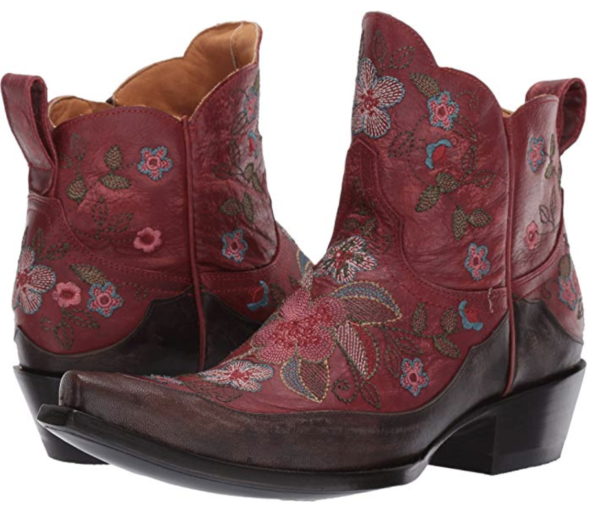 Happy Fluff Dreaming!
*Yes, we're participating Amazon affiliates. If you want more info please go to our Disclaimers and Legal Stuff page.
---
---