Curb Your Inner Snark. Or Not?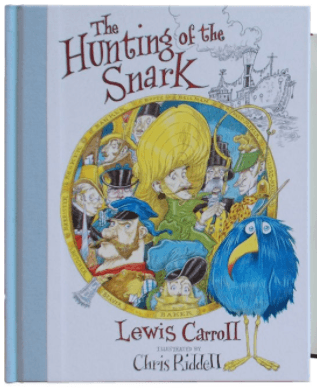 Should you curb your inner snark? Or Not?
Barb Here
Urban Dictionary says that it's a combination of "snide" and "remark", and it may be. Merriam Webster says it was first used in 1999, and that may be when its modern usage first occurred. The word first appeared in a poem by Lewis Carroll, called The Hunting of the Snark. In that poem, the snark is described as creatures that "have feathers and bite."  That is so delicious it made me tingle.
I love words and I have favorite words such as "plethora" and "snark".
Curb Your Inner Snark on Social Media
I can be too snarky, and that is not a good thing. Mostly I try not to be snarky on social media and when I do fall off the anti-snark wagon while writing, I try to do so thoughtfully. Not so in person. Sometimes I am entirely embarrassed by what just comes out of my mouth. Usually it's my attempt to be funny, but still.
Snark is a problem on social media. At least one book and many articles have been written bemoaning the high rates of snark on Facebook and Twitter.  Snark is a slippery creature with feathers and a bite because the speaker/writer can always go to that old excuse, "Sorry. I meant to be funny."  Or accuse the reader of being thin-skinned with no sense of humor. IMHO , if you have to explain it or defend it, you should probably just delete the post.
NOTE: We encourage all women who used to think 60 was old to join our new Facebook Group.  Yes, we encourage lively, honest and open discussion and, yes, we also ask that your inner snark be curbed when addressing or referring to other members of the group.
Curb Your Inner Snark in Person…or Not
In person, when your "victim" can see your face and the love or laughter in your eyes, you can get away with more.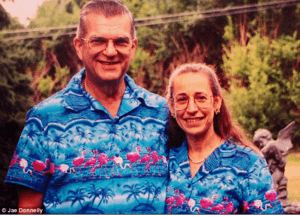 Here's an example. We were delighted to have dear cruising friends visit us this summer. They are from Toronto and Diana is truly one of those naturally nice Canadians—the kind who say's "I'm sorry," and who is never snarky. I'm just thankful that she has a sense of humor. As a Mainer, I have been known to be snarky about "summer complaints" and, like my Maine neighbors, I've held those particular Canadians who visited our southern beaches in special regard.
So, as Diana and I were out visiting the shops one afternoon, I commented on the top she was wearing. (It was lovely.) She said she'd made it from fabric that had been left-over after she'd made a shirt for her husband. (Yes, this is a nice, non-snarky, technically astute woman who actually fabricates men's shirts from whole cloth.)
The vision of this attractive couple going out in public in matching print shirts was a bit…disturbing, so I blurted out, "You don't wear them at the same time do you?" "Of course not!" she replied. "That would be creepy!"
"Yes," I said, "Unless you were going to a Halloween party."
She laughed and asked, "What would we be going as?"
"Canadians, of course."
"Tell me you did not say that!" She (kind of) yelled.
Yelling was impossible as I  was too busy holding my stomach and laughing.  She's not 60 but old enough to know things and said, "If you pee your pants here in the street it will be your punishment." (Hmm, I had released Diana's inner Snark.)
I tried to back off the Canadian thing, which pretty much didn't work. It's truly a Maine joke—one most certainly understood by any non-Canadians who had visited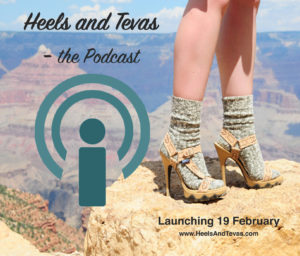 Old Orchard Beach in the 80's and 90's. (She said snarkily.)
Listen as the Divas Curb Our Inner Snark…or Not
As for curbing my inner snark, now I have to worry about what pops out of my mouth during our podcasts. Be afraid. Be very afraid.
And watch for the launch on February 19.
NOTE: The photo of the couple dressing alike was found in this article in the Daily Mail. To be fair, I must state that they are from Massachusetts, not Canada. (At least they aren't from Maine.) And furthermore, he invented the pink flamingo lawn ornament.
ANOTHER NOTE: Evidently, there is a newish edition of The Hunting of the Snark by Lewis Carroll and illustrated by Chris Riddell.
---
---