Heels and Tevas – The Podcast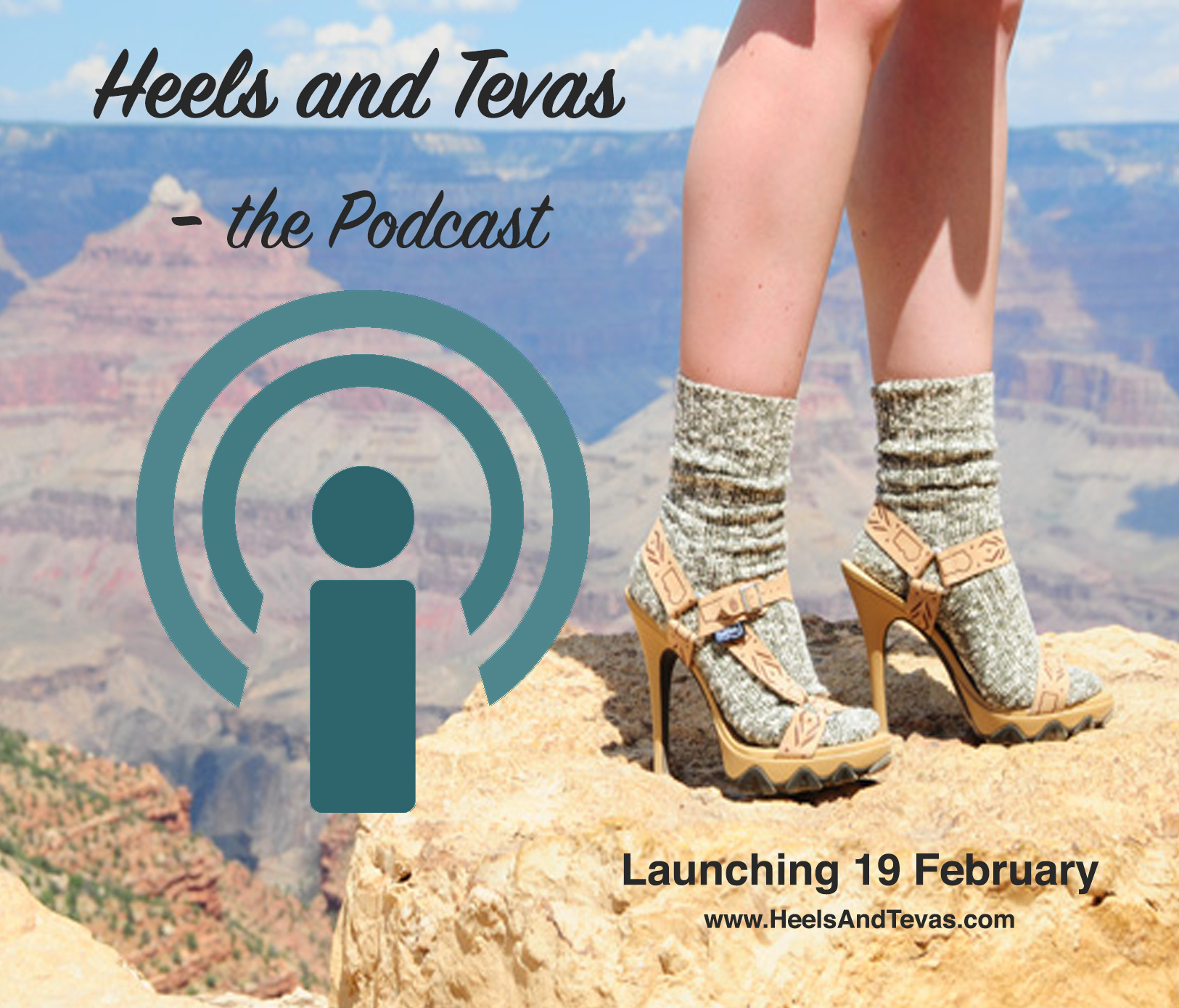 Yep, ladies – we're doing it. Get ready for a Podcast for women over 50, women over 60 and anyone who USED to think 60 was old. Who said old broads can't learn new technology!?!
Get ready for it (bless Barb's heart), we're taking this show to the airwaves – as in audio. Heels and Tevas – the Podcast is launching on 19 February. The reason Barb's heart needs to be blessed is Barb is the key engineer on this effort. Lynnelle is taking the strategic side of production and Barb the engineering side.
Launching 19 February on iTunes 

(Update…. we're still working on it…  Really, we are. This crap is difficult!)
On 19 February you'll find us on iTunes. As of today, our graphic will look similar to the image above.
We hope you'll check us out, subscribe or download and then, if you enjoy our banter – leave us a 5-star review. It seems if we get enough downloads, subscribers and 5-star reviews iTunes will feature Heels and Tevas – a Podcast in their "New and Noteworthy" promotion.
We'll be sharing snippets and music to play on the intro/outgo of the sessions to get your input. We really need your input! So, stay tuned and Thank you!
PS – Have you seen and joined our new Facebook Group?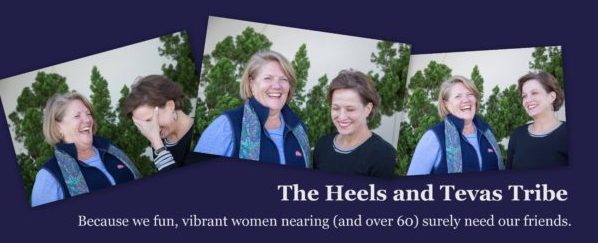 It seems Facebook keeps changing the rules so our Facebook Page wasn't able to allow for YOU to initiate posts and questions to others – only the two of us Divas. If you haven't already, head to the Heels and Tevas Tribe Facebook Group and be sure you're signed up.
---
---