Podcasting 101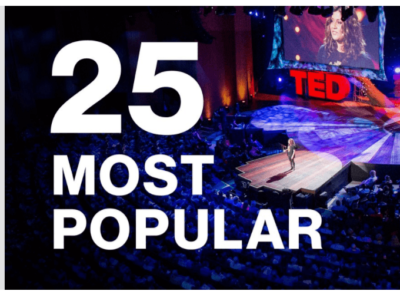 Podcasting 101, in which the Divas talk about the how and why of Podcasting.
Podcasts are like little (or big) radio shows online. In fact, some of my most loved NPR shows are available as podcasts. It actually boggles my own mind that I haven't downloaded them for later enjoyment. I'm one of those people for whom 10:00 AM on Saturday or Sunday is sacrosanct because that's when the local NPR station airs the current episode of "Wait Wait Don't Tell Me". Instead of being a she-bear about my time with the radio, how about I download each episode to enjoy at the appropriate time? Lynnelle read this and suggested that downloading podcasts is this century's version of programming the "DVR" in order to watch shows later. I had to tell her I never did that either, but it's a good analogy.
Podcasting 101 – for Listening
When I posted on my personal Facebook timeline asking my peeps for podcasts, I was delighted with the responses. Everything from "Wait, Wait, Don't Tell Me" to BBC comedy and history shows. In fact, the majority suggested podcasts only from radio shows on NPR, the BBC, and CBC. One exception was from a high school friend who told me about a monthly podcast from Maine "The Wooded Path". This is a history/Maine Heritage/Maine woodsman's podcast and brought me right back to my youth in Maine. Thank you, Shane. (There is no way Shane will see this blog post. I'll thank him on Facebook.)
My cruising friends download podcasts when they have strong Internet and save them for times when they are sailing long distances, sanding teak while anchored near Pacific islands, or doing other boat jobs. Lynnelle and I have come to understand that many shore side folks, download podcasts to enjoy during their commute, workout, run, or exercise walk. Here's our secret: Neither Lynnelle nor I listened to podcasts on a regular basis. Until now.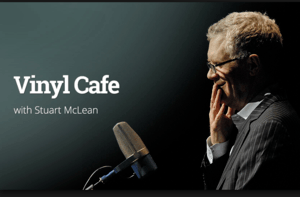 Neither of us commute (anymore). I don't really work out, and my exercise walk is my "Alone Time" – sans earbuds.  Lynnelle, on the other hand, normally listens to audiobooks on her walks.  Listening to podcasts on our walks hasn't been high on our respective lists.
All the above notwithstanding listening to a great radio show and (from now on) podcast is almost mandatory when I clean the boat. My best cleaning times are when I can be uninterrupted for an hour, listening to a show and working without stopping or without tripping over EW. Yes, my best cleaning times are when he is off the boat. And while I haven't yet downloaded podcasts to use when sailing, that is high on my list. So, thanks to all who supplied their favorites. I'll be trying them out while we are here in Florida and downloading my favorites before setting sail again.
Podcasting 101 – for Recording
The Heels Diva is excellent at business strategy and has been working her tail off to learn and understand how to turn the fun we're having with Heels and Tevas into a successful, active community.  This is where you can feel sorry for her as I do not always appreciate her new ideas right away. A few weeks ago she said we had to create a Podcast. I was neither amused nor joyful. We have a system for disagreements that tends to work. We start from a place of love, are mostly respectful, always opinionated, and we have each backed down by turns. It's interesting to observe. Sometimes we take a break to think about the issue, and when we come back the other has shifted her position. Other times we just agree to go with it (whatever "it" is) and work things out along the way. That's the position I took with podcasting.
Ms. Heels Diva also very wisely involved a woman for whom we both have a great deal of respect, C S Wurzberger of the Green Up Girl. C S is a Podcaster, Green Movement Marketing Advisor, and Sustainability Consultant. She has assisted hundreds of organizations worldwide to build and market profitable, successful marketing campaigns and websites that rank high in the most popular search engines including Google, Bing, and Yahoo. And she is our friend. So, basically, if C S says Lynnelle is right, I fall into line. (An aside, all you parents, grandparents, and teachers should check out that link to Green Up Girl. Seriously.).
Podcasting 101 – Launching The Heels and Tevas Podcast.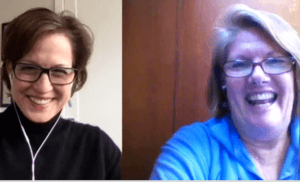 So, in typical Heels and Tevas fashion, we are diving right into podcasting, first recording our opening podcast, then recording it again along with two more. I'm working on editing them and we'll publish the first three in a week. (Again, no pressure there). We are a work in progress and so is our podcast. We're OK with that. In fact, Lynnelle is recording the podcast videos and posting them, uncut, to YouTube. There you can watch two 60-something Divas learn how to podcast. It's not pretty but it's educational (huh?) and pretty funny (yes). We are actually our best when we're chatting, riffing on something, just being us. At least, we think we're funny. EW does, too, but what he usually thinks is funny are different than what we find humorous.
Here's the thing; there are very few women our age podcasting – period. Even fewer podcasting about issues; aging; second, third, or fourth careers; travel; fashion; technology; and life choices. We hope to find an audience, talk about shared interests, concerns and issues facing us all. In the future, we also want to add interviews of other 60-something divas.
We know that some, if not most of you, have never listened to a podcast. Others seem to only listen to those professional radio folk. We hope to tempt you and others to join our conversation. It should be fun. If nothing else, we'll provide a few laughs. As my mom used to say, "Nothing ventured, nothing gained."
IMPORTANT: Podcasting 101.1—Delaying the Heels And Tevas Podcast Launch
So, it's February 4, and I am having fun editing our pre-recorded podcasts, (mostly) when I received a lovely text from my dear friend, Cathy, wishing us luck on our first podcast tomorrow.  Oopsie. I forgot to edit this post and announce the delay of our initial podcast. We won't be broadcasting er airing er posting our first podcast until February 19. First, we just weren't ready. Second, our dear friend C S told us we needed to create more interest before posting, That's the way of the world. Just as television shows and movies spend big bucks on previews, ads, and the "pole dance" as Tom and Lorenzo call it—Lynnelle and I will be in your Facebook face sharing out-takes and snippets and encouraging you to sign up for the podcast. (Blame it on I-Tunes.)
I cannot believe Lynnelle talked me into this!
As for the list from my friends. I've included it as a document in our Junk Drawer. Just in case you want to check out a few podcasts.
---
---