Staycations or Be a Local Tourist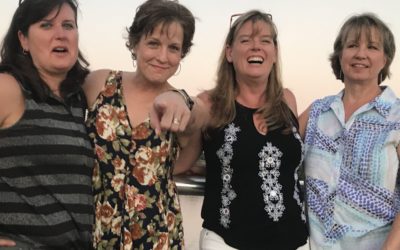 Barb here.
EW and I were permanent tourists, traveling from island to harbor and harbor to island from 2010 to 2015. We were great at being tourists. Some days we planned an adventure, on others we just set out to see what would happen, with the agreement that if one of us was interested in a place we would check it out.
More…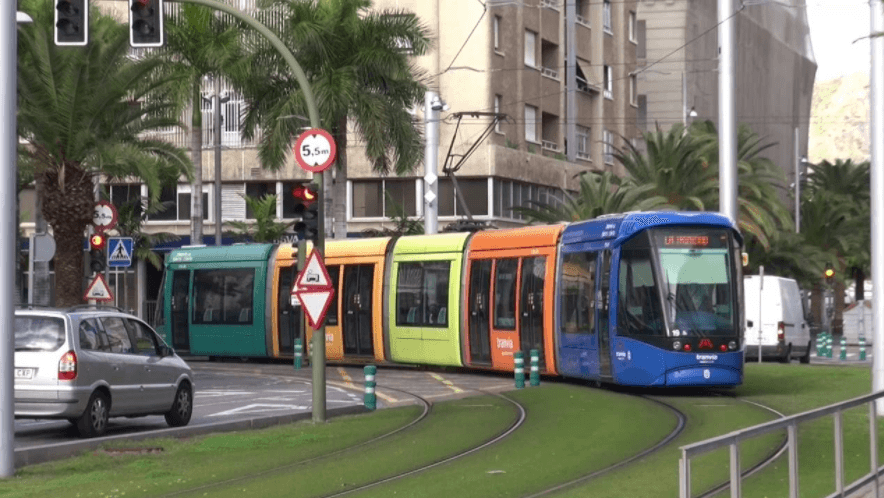 Children's Science Museum in the city of Angra in the Azores? Why not? When we heard that the island of Tenerife in the Canaries actually had a train (OK a Tram, really) we took it up to a Unesco World Heritage City, San Cristóbal de La Laguna where a couple with an awesome yellow lab led us to a food court for lunch. There, we shared a table with teachers from a high school sailing ship. When we cruise, we tourist.
Be a Tourist at Home
The trick is to tourist when we're not cruising. When we were working in St. Thomas, or in Panama doing major boat repair for 6 weeks, or here in St. Augustine working a job (me) and working on the boat (mostly EW)—we more often visit with other cruisers on shore or at a cruisers' pub and forget to take time to play. Instead, we work, we fix, and we plan our next adventure and all we'll see and do along the way—in the future when we're tourists again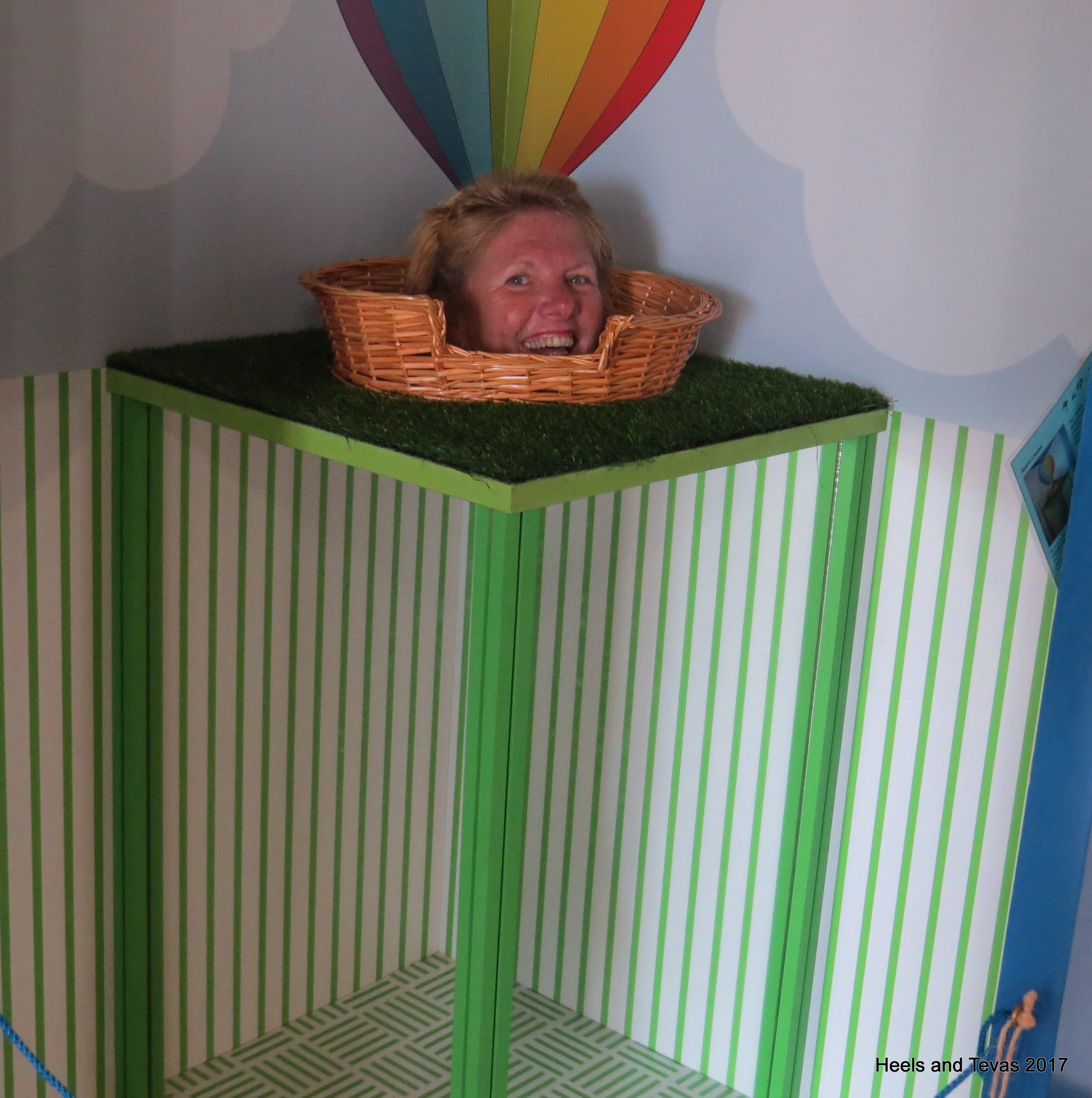 In Maine, I've visited every county and have seen many of the state's largest and smallest attractions. Still, there are a few I've missed that I have on my list for the next long visit and a few others I regret not doing. So, EW and I have put together a short list of things we'd like to do before taking off for the next cruise. After all, we're living in a town that steadily promotes itself as a premier tourist area and it would be silly not to take advantage of at least some of the better attractions.
Be a Tourist in St. Augustine
For us, the best involve the local music scene (in fact, it's sometimes difficult to get EW to focus on things other than fixing the boat and music. And then I get complacent. So here are things we've done and recommend, and things we both want to do before we leave: First Friday Art Walk, St. Augustine Lighthouse Museum, Fountain of Youth, Flagler College Tour, the Saturday market at the St. Augustine Amphitheater, and bird nesting season at the Alligator Farm in the spring (seriously, that's a thing). And of course, when the Heels Diva gets here in December, we'll be visiting the Downton Abby Costume exhibit at Lightner Museum.
Oh, and when you go to Portland, Maine make sure you visit the Portland Observatory on Munjoy Hill—totally worth it.
Lynnelle here.
Unlike most of us "normal" gals, Barb's home is wherever her boat La Luna is, even though La Luna has kept her in one place for 2 years. I love hearing about Barb's travels and the sites she and EW have visited. I also love to travel and see interesting sites myself. For me, and others living a more traditional lifestyle, however, travel (other than business) is an accessory and not the foundation of our lifestyle.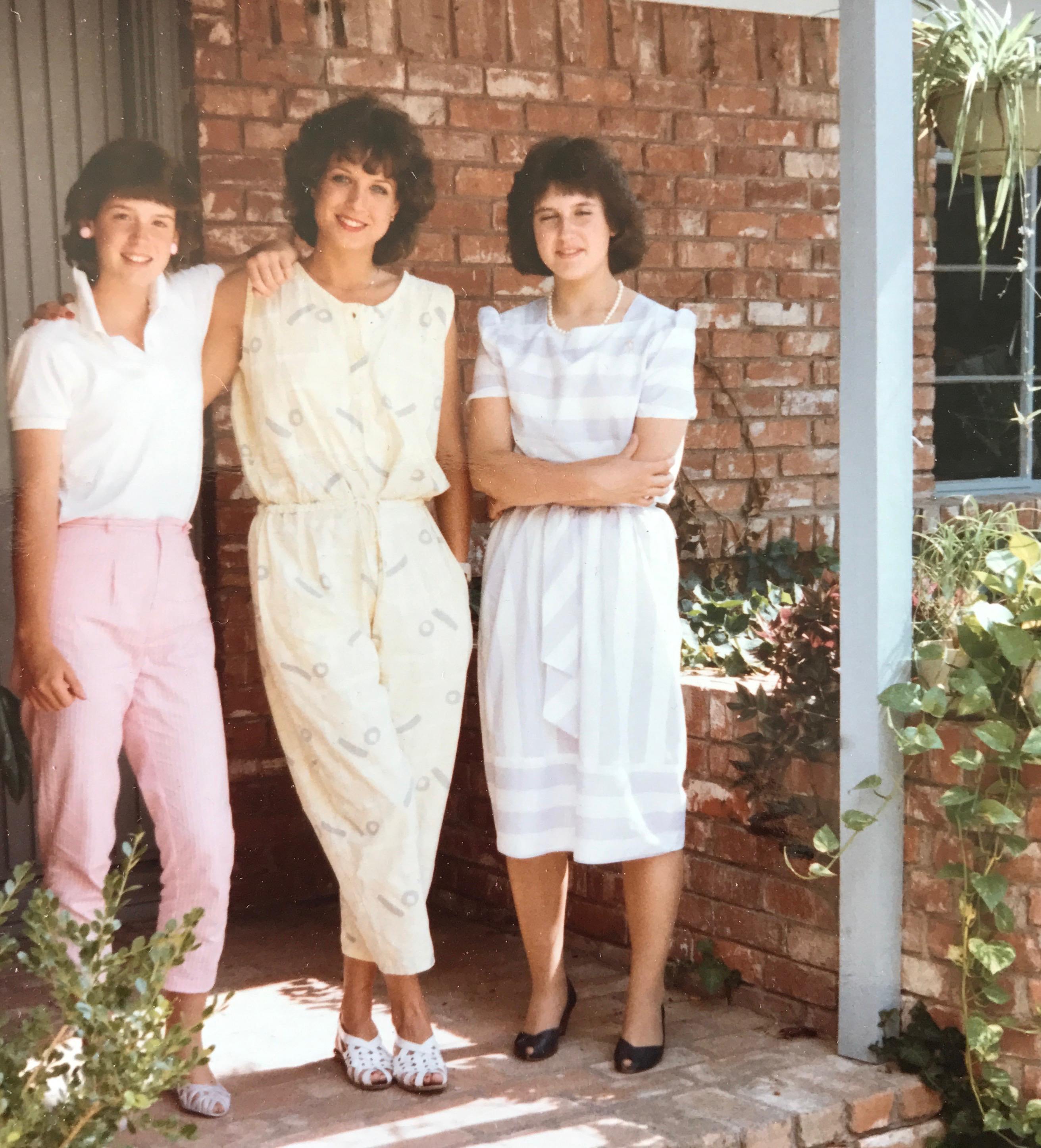 I moved to the Austin area just a few months ago, yet have been here a bazillion times over the years. It feels like I've lived here most of my life already. A couple of months ago, two very dear friends came to visit. Amy and Jennifer were my stepdaughters at one point in history. They're both grown with their own children and have remained in my life, now as dear friends. When I knew they were coming to visit, I realized I didn't know that much about Austin after all.
What to do with only 48 hours in Austin? Arriving late on Thursday and departing at Oh-Dark-Thirty in the morning, Sunday. Criteria – 1. We had to have time to visit and catch up. 2. None of us are spring chickens anymore and aren't interested in the wild 6th Street, after Midnight crowd (except Jenn, but she tamed down for us – thanks, Jenn.) 3. We wanted to have FUN and see Austin and see where I had moved (Elgin, Bastrop County). Here's what we did:
48 Hours in Austin Area
Friday morning – Tour Downtown Elgin. Yes, there is one. Purchase homemade goat jerky and handmade cowboy hat the custom style and crown steamed in while we waited. (Can't remember if Amy got the Cattleman or the Diamond style…)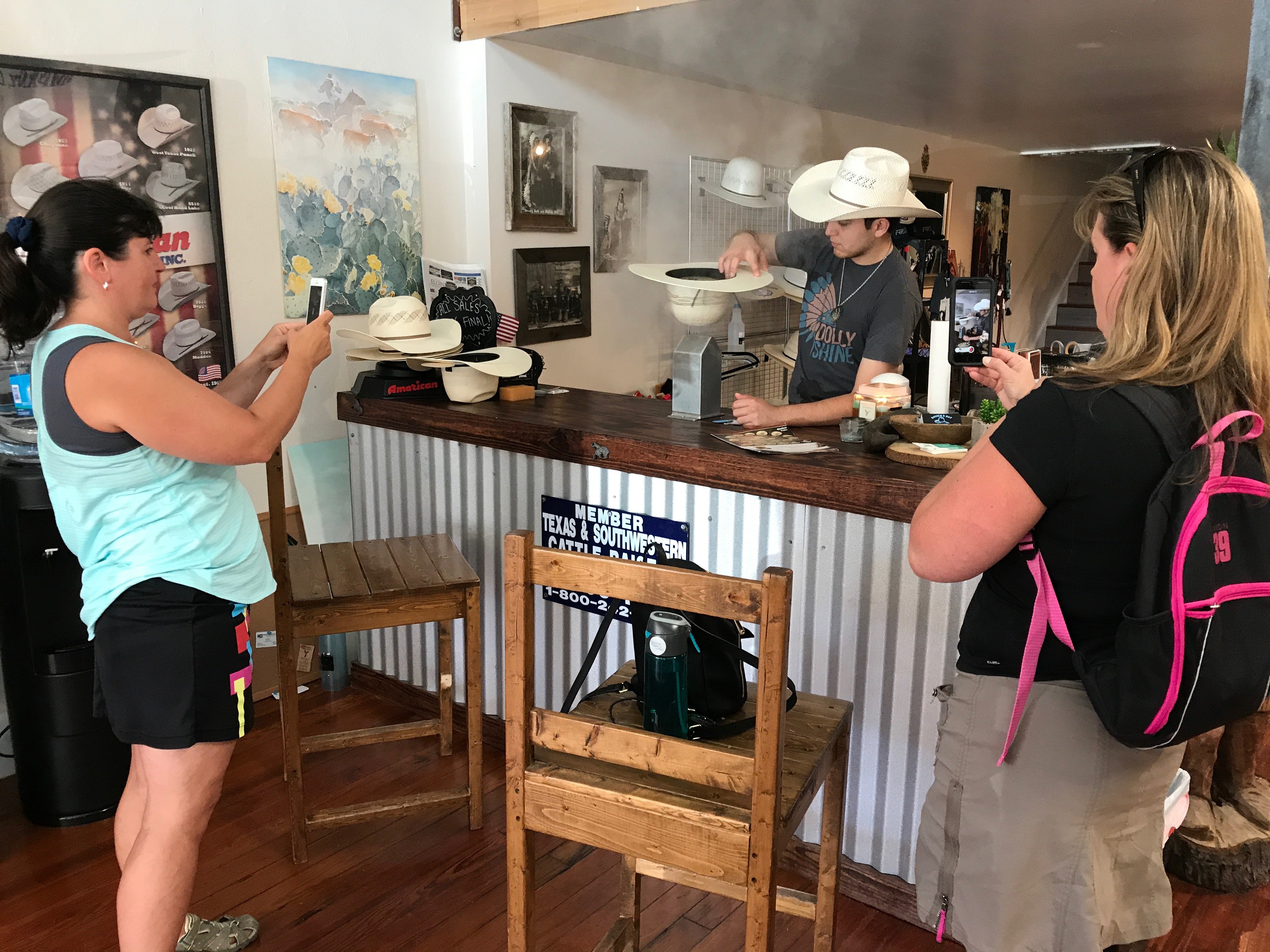 Friday evening – Dinner, Bats on the Congress St. Bridge, Esther's Follies at 10:00, & a quick walk down Dirty 6th Street before heading home (and thanking my lucky stars I'm not a 20 something trying to have a great time on 6th Street)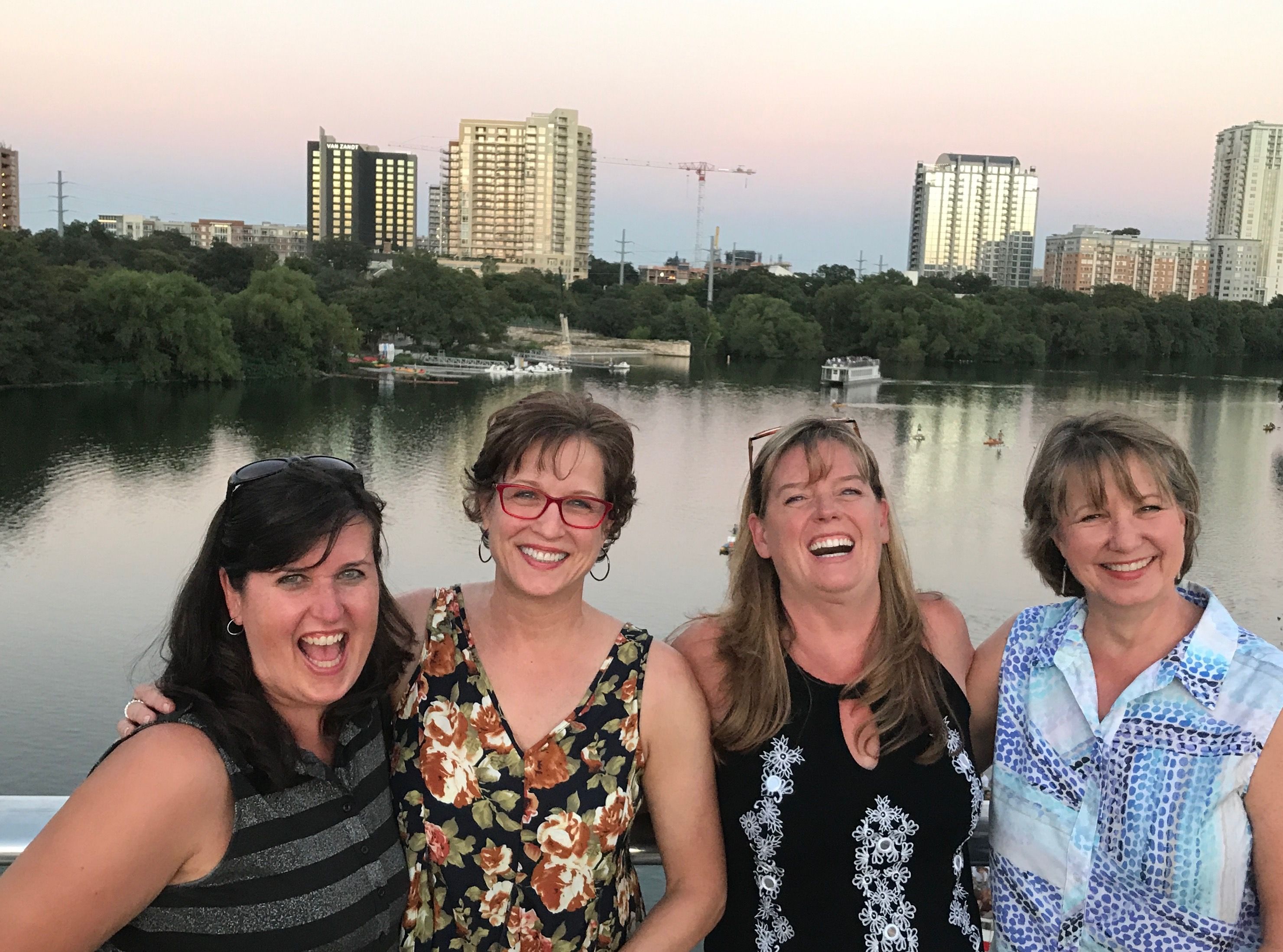 Saturday morning – Segway tour of Austin. I LOVED THIS!! It is so NOT what I'd have done on my own, but SOOOOO much fun. (Even thought it was ONE HUNDRED SIX degrees that day…Yep.)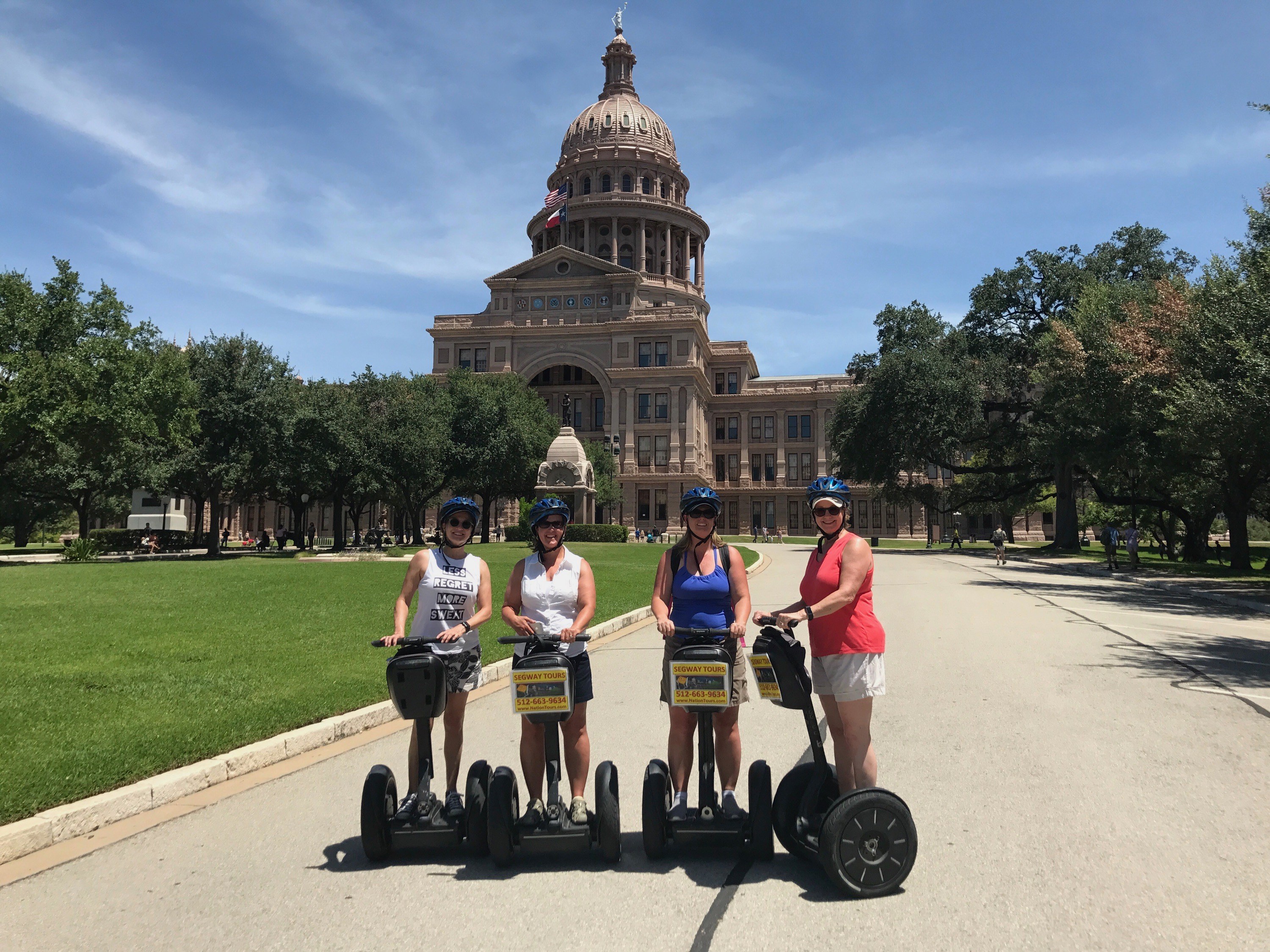 Saturday afternoon/evening – After, a late lunch / early happy-hour & snacks at The Hula Hut overlooking Lake Austin – chat, chat, chat, chat…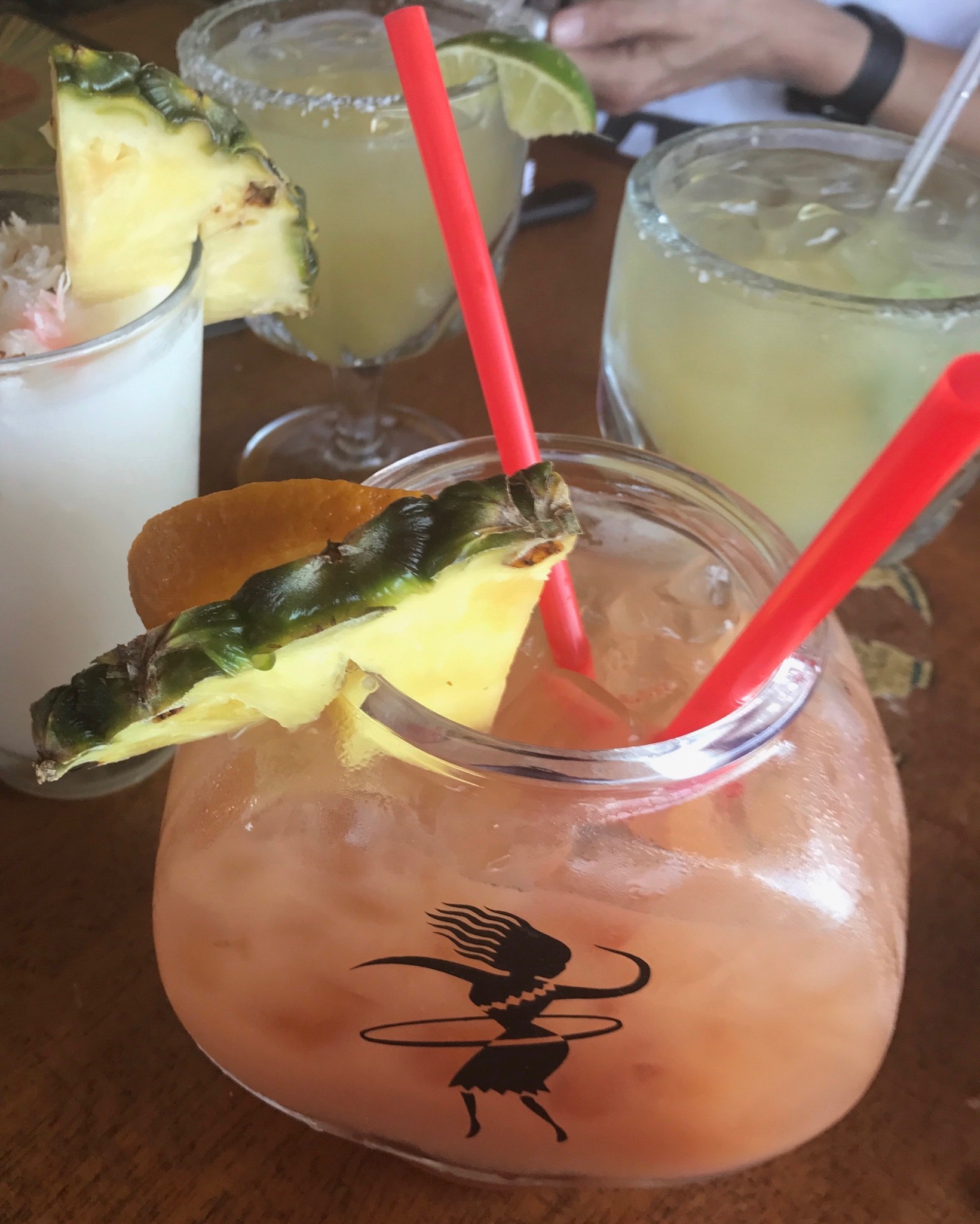 The Hu La La (yum)
Saturday night – Hanging at home, leftovers, more cocktails, packing for the morning, pictures and more laughing and chatting.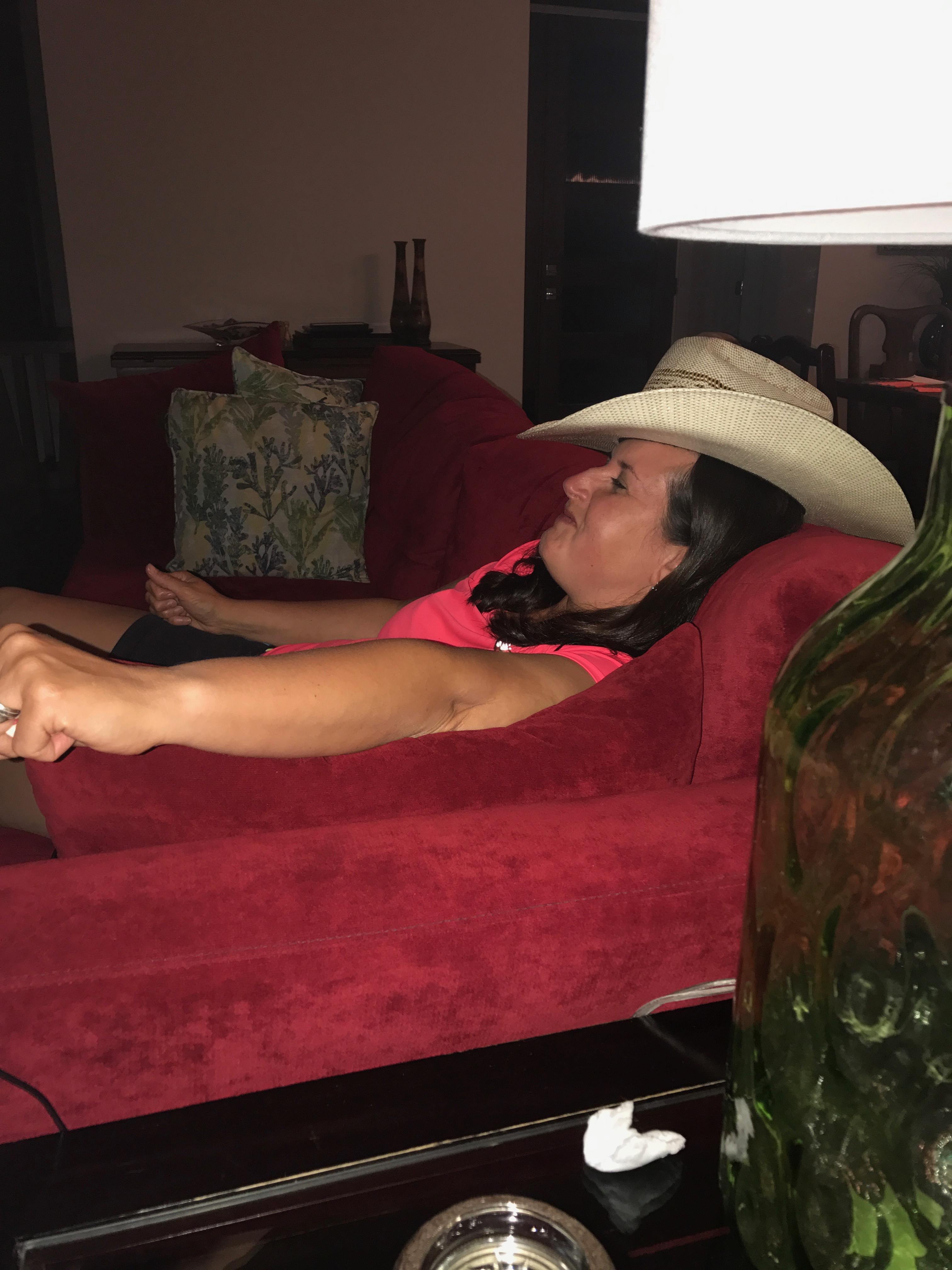 Tour Local – Guests or Not
Guests are a good incentive to get off your butt and get out there. But, why is it we rarely do "tourist" without company??
NOT waiting for visitors or vacation is my new goal. Be a local tourist and explore home.
So make us jealous. Tell us about your city or small town and what we need to do whenever we visit. Don't know? Perhaps it's time to play tourist in your home town.
---
---