I Said "Yes!" to the Dress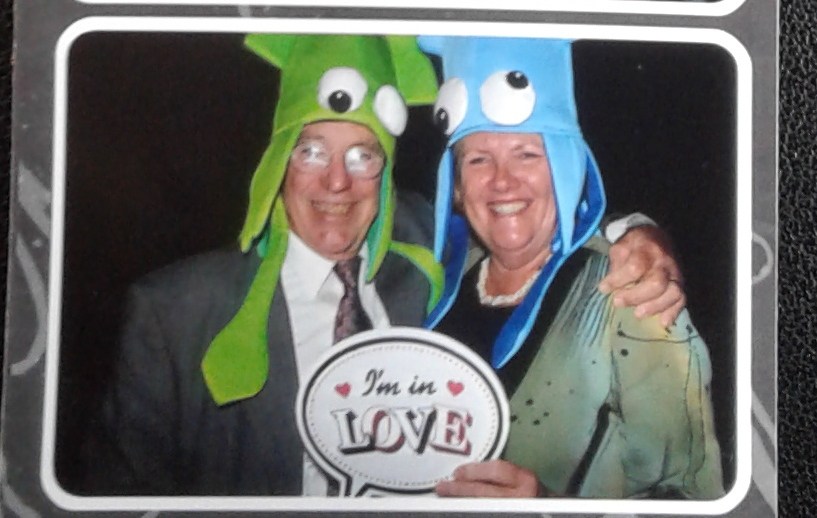 Say "Yes!" to the Dress (Or Don't Buy It)
I had an epiphany on a recent (desperate—well kind of desperate) shopping expedition. It could, I hope, make shopping fun again and help all of us with that "capsule wardrobe". I said, "Yes!" to the dress.
Barb Here.
We had flown to Buffalo for our nephew's wedding and I truly had nothing to wear except some 10-year-old black sandals and a lovely 10-year-old and timeless silk vaguely Asian jacket in a lovely arty green print with black trim.
One cannot go to a wedding in black sandals, a $100 10-year-old jacket and a skort. Did I panic? I did not. My dear, sweet, sister-in-law, Dale, offered to take two black knit dresses for me "just in case". I knew that it was time to get an adulating LBD and was willing to do so, but not willing to settle. Being willing to settle is how I got here.
Mission Shopping
EW needed shoes, so we went "mission shopping" at the outlet mall in Niagara Falls. Most of my shopping has been "mission shopping" which is rarely a good thing. When one shops with a mission and a deadline (usually a very close deadline) one settles. I have a wardrobe of clothes for which I've settled.
I buy a top that's the right color but a bit too short for my torso. I buy a pair of capris that look good but have a bit of "bling" with silver thread. (I am not a shiny clothing woman and buying these came back to haunt me. Tune in next time for that story.) I buy things that I will be able to fit in someday, or something that will do in a pinch or—well, you get the idea. It's difficult to have a working capsule wardrobe when truly only 5 items make you feel good (and probably 2 3 of them don't look as good as I think they do. I've said "Yes" to the wrong dress/top/capris/ way too often. (However I do great when it comes to Tevas and skorts.)
This time, I was determined that if I didn't find the right dress in that one hour of shopping at this one outlet mall, I would wear one of Dale's. I left EW and his brother looking for shoes and sprinted (figuratively) to the clothing stores.
And…I almost Said "Yes!" to the Wrong Dress Again
I visited 6 stores in less than 40 minutes. I did try on a dress in Michael Kors and almost broke my new rule within 15 minutes of starting. The dress was not black, it was not timeless, it did not go with the silk jacket, it was not really my color, it may have been too young, and it wasn't at all what I was looking for. Still, I liked it. (Go figure.)
And that is precisely why I have too much clothing that doesn't work. I get seduced by clothing that is bad for me, much like I get seduced by chocolate and red wine.
I resisted and moved on, landing at DKNY, which had a sale on dresses — $49.00.  Now, I know that the days of Filene's Basement Outlets are long gone and that all those stars who wear Michael Kors and the fashionistas who wear Donna Karan do not wear the versions found in outlet stores. I have learned that the big name brands now make clothing for we normal folks and that's the stuff found in Marshalls, etc.
Sad. How fondly I remember the old Filene's Basement store in South Portland. Still, remember me? I prefer skorts and Tevas not suits and dresses.
Finding my Yes Dress
At DKNY I had a great store attendant and we started pulling dresses from the racks. She pulled only simple black ones because I told her that was what I wanted. I, of course pulled a fussy number in teal because teal (I look great in teal) and together we headed to the fitting rooms.
The fussy number was my color, but not my dress and not practical for my life.
And then I put on the first black dress she offered. And I felt that zing!  This was my dress. This simple, washable, black dress fit me perfectly. It looked great with my fancy silk jacket and would look equally as great with a scarf, business jacket (as if) or other topper. It can fold up in a locker without getting ruined. I can store in a large baggie and keep it on the boat.
As I stood there in my Tevas and this dress, I realized that I wanted to feel that zing whenever I purchased an article of clothing. I realized that if I did that—if I knew what worked for me, if I paid attention to what I truly needed, if I stuck with the list and was willing to go without buying anything if nothing worked—then I could build a true capsule wardrobe!
Learning To Work With a New Rule
How simple! Not easy for me, but simple.
Right then and there, I made a rule.
I broke that rule just a few days later, but for a very good reason. (Silver thread was involved.) Still, this is my new rule. If I stick with it 80%, I will be successful. Right now, I have two pairs of capris that will be heading for the thrift store as soon as I lose 10 pounds. (One of them has silver threads.)
---
---