We're Baaaaack!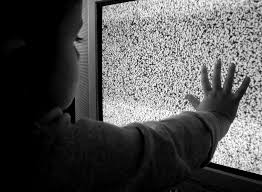 Hi! It's been a while! If this is your first time here, welcome! You've found us! We're Heels and Tevas, a blog for fun, vibrant women over 60. If you're already part of our tribe, welcome back and, thank you for sticking around while we wrestled with 2019. Where have we been this year? Well, the short version is… in the proverbial ditch. Some gory details will follow soon if you're inclined to read them.
What and who?
For those not familiar, Heels and Tevas is a blog for fun, vibrant women over 60. Heels and Tevas was birthed in 2017. Late in 2018 life events (and more than a little procrastination and self-doubt) proved to derail our momentum. To our faithful followers, we're truly sorry for ghosting you. We'll bring you up-to-speed very soon.
To our new visitors, we say "Welcome!"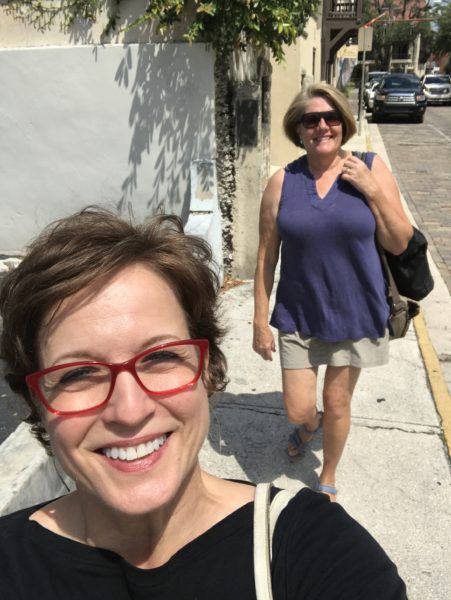 Lynnelle
My name is Lynnelle Wilson. I grew up in Irving, Texas, just west of Dallas and after school, I bounced around. A lot… for something like 35 years. Texas to New Hampshire back to Texas to New York to Maine and finally, back to Texas in 2011.
Barb
While living in Maine, I met Barbara Hart. Barbara is a native of Maine. She and her husband EW are currently living on the coast of St. Augustine, Florida. On their sailboat. Full-time.
Barb and I connected quickly and have remained close even years after we both moved away from Maine: Barb and EW on their boat and me, back to Texas.
When and why?
Fast forward to 2017 and my 60th birthday: Barb joined me in Texas to celebrate the milestone and it was during that visit that the Heels and Tevas tribe – and blog – were born.
A blog for women over 60
Both Barb and I were at a similar crossroads and we were having similar struggles. We were both new members of the "60 and over" group… aka "seniors". But it didn't FEEL any different. We didn't think any differently, we didn't want to do anything differently. We still wanted to travel, to have fun, to enjoy what we enjoy and do what we do. Being considered a "senior" was just not right.
Being a woman over 60 used to mean our world started to shrink and our limitations grew. Let's consider four big concerns:
the physical changes that take place post-60
managing finances of life after "retirement"
society's stereotype and the lack of focus given to this demographic in the marketplace
our own fear and/or embarrassment and/or unwillingness to ask questions of or share our own experiences with each other.
No advice!
You don't need advice and you won't find it here. What you will find is a resource for meaning information and a network of like-minded women who can offer support because we can all relate. HeelsandTevas.com is a safe place where you can gather to learn, to commiserate, to share, support laugh and cry with others experiencing and wondering the same things.
What you'll find here
On HeelsAndTevas.com you can also expect to find 1, sometimes 2 new posts every week. Topics will vary and they'll be generally categorized in one of the four ways:
Self
Health
Wealth
Culture
You'll find posts ranging from help with parenting your parents to picking out the best bra for your "new" old boobs – and everything in between.
What you'll share here
We'd love to hear what's on your mind. If you'd like to share your thoughts or get some feedback on an issue, send us a note. You can find us via comments here on the blog, on Facebook, Twitter, and soon, Instagram.
If you'd like to contribute a post directly, great! Soon, there will be a HaT Contributor page on HeelsAndTevas.com where you will find more information on how to submit your posts. Send us an email and we'll let you know directly as soon as it's online (think… 15 October).
And finally, don't forget to sign up for the Heels and Tevas email. We aren't going to inundate you with wordy emails or nonsense blather. You'll only hear from us every other week, maybe less; and only if it's something you'll find helpful or interesting.
Welcome!
So, whether this is the first or 100th visit to Heels and Tevas, we're really glad you're here and we are excited to get to know you.
Xoxo
---
---