#3 – Minimize Stress by Minimizing Options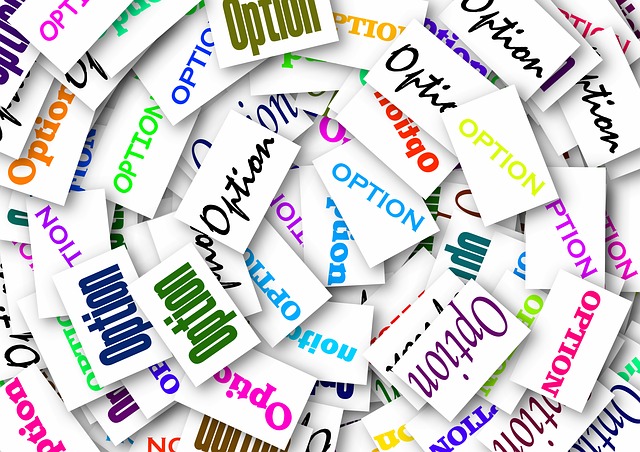 You know how difficult it can be to order a meal when the restaurant menu has 10 pages of options? How about looking in your walk-in closet trying to decide what to wear among the packed and piled clothing?  What about looking in your fridge/pantry to decide what to make for dinner? Not-to-mention, walking up and down the cereal isle in the grocery store – 2oo++ different options; REALLY? Or, my favorite mind-bending experience – strolling the aisles in DSW trying to decide what pair of shoes to buy with your $50 Gift Card. Option Overwhelm!
Choice overload is stressful. The more options, the more things you have to say "no" to – the more chances of making the wrong decision! Yes. Stressful. It may sound ridiculous. And, intellectually, it IS ridiculous. But, emotionally, however, it is real. For me, it's very real. #3 on my list for creating a more simplified and fulfilling life in 2018 is to minimize my options.
#3 Minimize Options
It sounds counter-intuitive, doesn't it; increase fulfillment – minimize choice.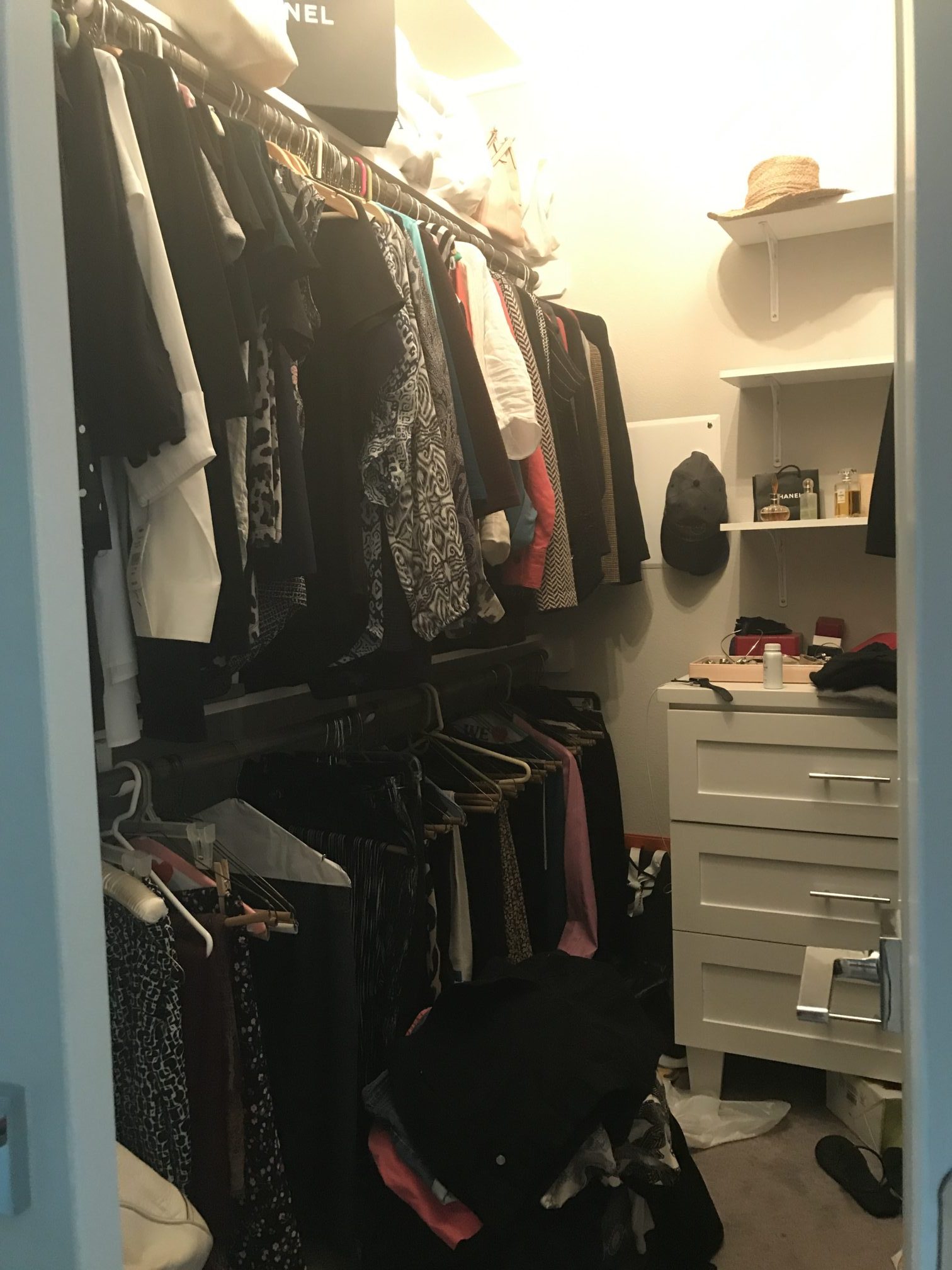 Ways you can minimize your options and be more fulfilled:
Create Your Capsule Wardrobe – Earlier this year I spent a few weeks going
through each item in my closet culling out things I didn't like, didn't (or couldn't) wear and didn't need. Even though I didn't reduce my wardrobe down as much as I wanted, it did simplify the decision process of getting ready. In another month or so, when I make a 2nd pass at my remaining wardrobe, I'll end up with more of the capsule wardrobe I imagined when starting this project.Why will a capsule wardrobe increase your fulfillment? First, if done correctly you will end up with only those items that are well-made, you love and look fabulous on you. Second, you won't have to stand in front of the closet stressing about not having anything to wear because you can't see over the stacks and piles of twisted fabric and shoe boxes.
Eat Clean – This one's tough for me, but goes hand-in-hand with Barb's goal of banishing sugar.  Even after retirement,
so many of us are still trying to do so much, we never seem to make have time to eat real food. Breakfast cereals, boxed mixes, canned soups, bagged bread, frozen dinners and fast food – three courses in 15 minutes and you only need 5 minutes to eat it! Eating clean checks off a few boxes on my desire for a more simple and fulfilled life. First, I want t0 learn to cook again. There was a time when I cooked quite a bit, but when my work took me to NY and the travel increased, my time and energy was focused elsewhere. Second, I want to make healthier choices and avoiding processed foods is part of that. Third, cooking will turn "shoveling-food-into-my-mouth-to-get-full-time" into mealtime, hopefully, shared with family and/or friends.
Year of No Shopping – Another tough one. Looking through Facebook, emails, magazines we're inundated with new, shiny things we didn't know we needed. (Fortunately, we are seeing far fewer of these ads because we unsubscribed to most of those pesky newsletters.) Impulse buying – I'm a sucker. Open Facebook, the eyebrow pencil that will miraculously take your 1960 Twiggy brows and turn it into Brooke Shield's 1980's brows – all for only $28.95. I'm in.  (Hey – if $28.95 would make us all look like the Brooke of 1985 – we'd ALL be in.)Or the Korean skincare line that is proven to turn the clock back 20 years… Yep. In addition to the cost of these things, I now need to make room for these new items among the other potions and makeup tools purchased previously. Do you know I have 5 – FIVE, near full bottles of shampoo for tinted hair in my bathroom cabinet? How about 4, near full jars (tubes) of facial moisturizer?  We won't go over the number of lipsticks nor eyeshadows nor shoes nor purses. Thank goodness I completed the first phase of the Capsule Wardrobe project. Since then, I've been on the "No Clothes Shopping" wagon.
Before making ANY purchase in 2018, there will be two tests:  ONE – a question I'll ask myself – "Do I really need this?" and TWO – a test of time; I'll wait 48 hours and ask myself the same question again, "Do I still really need this?". If the answer is "Yes", and after 48 hours the answer is still "Yes", then I'll buy it. If, after 48 hours I don't really care or don't think I need it anymore – then I don't buy it.  The 48-hour test will help on the impulse buying, for sure. If I have 4 other facial moisturizers in the drawer it will be hard to convince myself I really need that foxy Korean skincare gunk.Giving up shopping can be tough for those of us who are strong members of our consumer, materialistic and status-seeking society. I'm thinking of starting a 12-step program support group.
All three pledges above will take discipline and patience and commitment. In mid-December we posted a link to a NYT article by Ann Patchett on our FB page. (The article that gave me the idea (the courage) for the year of no shopping.) There's a quote in that article that stuck with me.
"The things we buy and buy and buy are like a thick coat of Vaseline smeared on glass: We can see some shapes out there, light and dark, but in our constant craving for what we may still want, we miss life's details." 
This year, I'm not missing the details.
10 Ways to  Simplify Your Life and Be More Fulfilled
(#1 – Prioritize Your Passion 10 Min a Day)
(#2 – Unsubscribe  (Responsibly – not Heels and Tevas!)
(#4 – Prioritize Alone Time and Just BE)
(#5 – Commit to Offline Times and Places)
(#6 – Eating Healthy – or, Banish the Bads)
---
---