Slow Down and Take Stock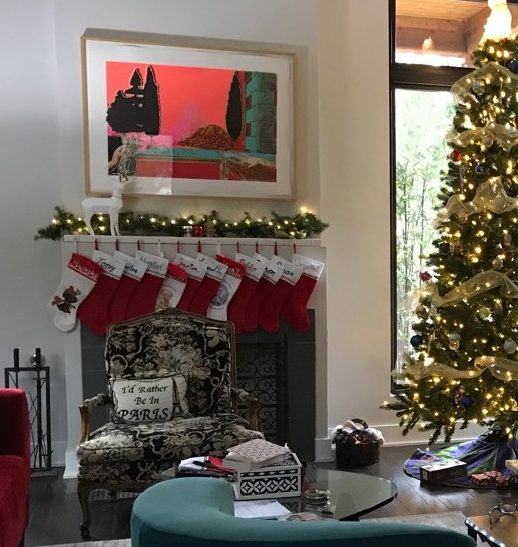 Every once in a while, it's important to slow down and take stock. If you're on a long road-trip, periodically you stop for gas and check the clock, the map and confirm you're still on the right route and timeline (or not. Yikes.) I just ended a full week of cooking and company. Every couple of days I had to stop and look in fridge, look at the calendar and the next meal plan and make sure I was on track with everything that needed to be purchased, sliced, diced, or defrosted.
The ending/beginning of the year is a natural "slow down and take stock" time.
As business owners, Barb and I are using this "slow down and take stock" time to look at our business, Heels and Tevas; the site, the blog, and the fabulous HaT community. We conjured up our business in May of last year. The site went live 16 August and as of the end of the year we feel pretty good about where the site is and the strength of the fabulous HaT community. This is a first for us both, but it's something we are committed to, on many levels. We committed to each other that: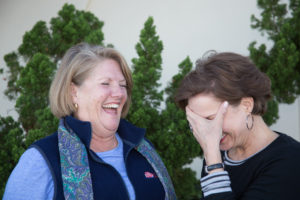 Heels and Tevas is our business. Heels and Tevas is not a hobby. It is fun and we love writing and finding ways we can connect with you and ways we can add value (and humor) to your life – and THAT is our business model. It's a fun business, but it's a business, meaning we expect Heels and Tevas to be fun AND profitable.
Our business model is,

FIRST, to deliver value (and humor) to a community of women like ourselves. We are still amazed that there are so few sites that focus on women of our age, generally; and our sense of humor, fun attitude and sense of adventure – specifically.
SECOND is profitability. While imperative for us to continue, profitability is secondary to delivering value and humor in what we do and share. We are of the view that if the first happens, the second will follow.
So, after our year-end "slow down and take stock" time, we recommitted to each other on the above. No change there.
We are ALL-IN.
We then looked at our value statement (tagline, motto…)
A community for fun vibrant women who USED to think 60 was old!
Was it still accurate? Yes. But it wasn't really complete.
As we went back and forth looking for the missing "thing", we were finally able to put our finger on it. That missing thing was HOW we live (want to live) rather than WHO we are (want to be) or WHAT we do (want to do). We both agreed that what we want for this business is to connect and share with those similar to us, those fun and vibrant women who want to live a more simplified life more fully.
Don't get us wrong. When we say "simple" we don't mean one-dimensional, boring or solitary. Nor does living a simplified life mean an easy life. There's a lot of buzz these days about minimalism and a minimalist lifestyle. We don't like that. We don't want to minimize ANYTHING about our lives, except the drama (and our girth)
To us living a simplified life is about living according to simplified, basic values; Respect, Honesty, Empathy, Compassion, Love, Frugality and Fun; for ourselves, each other, animals we share the planet with and the planet itself. In the same way the Heels and Tevas business will be profitable by executing our primary objective of delivering value and humor, we can't help but have a more-simple and fulfilling life if we live true to these simple values. So today, we're Heels and Tevas,
A community for fun, vibrant women who want to simplify life and live more fully.
(…and USED to think 60 was old)
Now, back to delivering value … among the ways we will connect with you, our Heels and Tevas community, and the channels through which we hope to deliver value, are:
A weekly podcast, starting February 1 (and periodic videos) Subjects will be of varying topics including how-tos, motivational, commentaries, "What-the-heck-are-they-thinking?"s, "Is-this-happening-to-you,-too?"s

1st Official Heels and Tevas Get-Together

More get together events – St. Augustine last month was fabulous! Paris in October is the only confirmed thing on the books now (and what a thing!), but we're hoping to have a summer connection – somewhere. Stay tuned for that. We hope you want to connect with each other, directly, whether either of us are around. Like Barb and I, we may all be very different in many ways, but we have a whole lot in common at the same time. We should share with and support each other. Reach out to other like-minded women directly. If they're not part of the HaT community, get them to join. Call us / Send an email. We'll help you talk through our planning process for the December get-together for some ideas.
The semi-monthly update (aka: email newsletter) will continue; a short and sweet 5-part piece:

Pet Pics (I can use the cutest, littlest Pablo's pic every issue, but it would be nice to get some pics from you!);
Good Deed Done (someone or something doing good);
Favorite Facebook (FB) Post (the Heels and Tevas FB post receiving the most likes, reactions, comments in the previous 2 weeks);
Armchair Travel (learning about something/somewhere we may not ever visit in person – but would like to);
What's Up (whatever we want)
If haven't received these in your inbox, you're not on our email list (Facebook page isn't the same thing.) Go here to sign up. Find the previous few issues here.
Heels and Tevas Facebook Page (not to be confused with the Heels and Tevas email list. See above.) We share posts, articles/posts of note from around the inter webs, in addition to our own site, and anything else we think you'd like to see. Go to Facebook and check us out if you've not seen it.
Pinterest – It's a work in progress and we only have two, new boards, but connect with us and help us fill out our boards.
Lastly, we're up to #3 of our 2018 – 10 simple (remember, not easy) steps you can take to create a more simple and fulfilling life. If you're interested you can check it out here.
Thank you for taking the time to read this post and possibly clicking on some of the links here. We want to share what we've learned and discovered along the way and to learn from you. Please let us know how we can make Heels and Tevas a better place for you as we work together to live a more simple and fulfilling life being vibrant and having more fun than should be legal.
Here's to a fabulous 2018, y'all!
---
---